My theme for this year's Blogging from A to Z April Challenge is Feelings and Emotions from A to Z in 55 Words. Today, F is for Frustration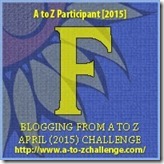 It's been 3 hours when it should've taken 10 minutes.
Isn't it true, with patience, success is inevitable.
He could feel it in his bones, it'd work out.
Am I not the master? They have to dance to my tune!
"A runtime error has occurred" mocked him as he banged his head on the keyboard.