The below post was written by me for Fatcatgaming for a campaign run on Indiblogger platform. The company Fatcatgaming is promoted by one Sulim Malook and his sister who acts as his PA Natasha Malook. They made us write the post and offered us their company shares and told us we could encash the same after 6 months (the same were worth 100 Euros). Eventually the collected huge sums via crowdfunding from the Asian market and duped one and all and shut shop just before they were to encash the shares. Hundreds of people were cheated for one of the largest online scam. These people have also tricked all to give their account details which they may use at some point in time. Requesting all to be aware and careful of these cheats.
I have seen a lot of people who are just plain lucky.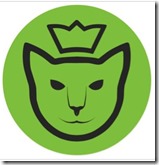 They keep winning in games which are actually games of chance and has got little to do with skill viz bingo games, tambola, raffles, cards, etc. I am never lucky with such games. But there's this new gaming app from FatCat, which says that 'getting lucky has never been this easy!' Really?
I decided to check it out.
I downloaded the FatCat's Lucky 6 app on my smartphone and within minutes, I was ready to explore it.
After signing up, and a tutorial of how this gaming app works, I was ready to try this fun game. There are just 3 steps to play this game.
Select six brands : One has to select 6 brands which is an impressive list of big Indian and international brands viz Adidas, Adani, Amazon, American Express, Apple, Asian Paints, Bajaj Electricals, Bharti Airtel, Blackberry, Canon, Castrol, Coca-Cola, Dabur, Facebook, Ultratech, Twitter, Vodafone, Walt Disney to name a few.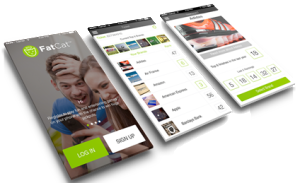 Check your tickets : Then, one has to check how their tickets are doing by opening the menu and clicking on My Tickets. Green tickets are for the game in play or future games and grey for completed games and it will give rank of your selected brands, your score and the current top six.
Check your score : To check how your tickets are doing, open the menu and go to scoreboard. View your score, the top ten players and select a player to view their full profile. View players profile and select back to return to the scoreboard. Then, swipe the scoreboard downwards to refresh your score and the current top ten players.
Lucky 6 seems to be an easy game that is free to play. There is cash and luxury holidays to be won by playing this game. All this can be won by playing on your own or by challenging your friends and that increases your chances of winning even bigger.
Lucky 6 is based on a simple lottery format, but with famous brand names. After you pick your six favourite brands all you have to do is watch the game progress over the course of the day. During the game, the rankings of each brand are constantly changing, based on the positive movement in their share prices. Watch as your brands move up and down the leader board and you move in and out of the money. Post your rankings to friends, challenge them to see whose combo ranks the highest. At the end of each game, the six top ranked brands are the winning combo.
Lucky 6 by FatCat has been launched by Crowdfunding! Since getting funds for a revolutionary idea is bit difficult initially, so the smart people at FatCat have based their business around a new attitude in social gaming and lottery. What's better than to raise capital and awareness, to open minded individuals who are keen to make a small investment in something they believe in. This gives the man on the street the opportunity to be part of what could be 'the next big thing'! Exciting and enterprising, isn't it!
This gaming app, works on the concept of Sharing. Sharing with your friends increases your chances of winning. And the best part is… even if they win, you still win! The Fat Cat guys have their own way of summing this up, they call it "He who shares, wins"
Lucky 6, in a nutshell :
Win cash : There are no points in this game just big money.
Challenge your friends : Competing against friends is great, but winning even when they win is the super interesting.
Brands you know : There's no research involved because every brand is a household name.
Huge jackpots : Fat Cat jackpots are huge because it's more fun that way.
Share with your friends : When your friends win, you win. Every friend you invite increases your odds of winning.
Easy to play :Playing is as easy as tapping the logos of your favourite brands.
With substantial prizes and major incentives for sharing, this really is a game changer in the making. Are you ready to play, Lucky 6?!
This post is written for Indiblogger.in and Lucky 6 by FatCat