Spring Cleaning
It's that time of the year when my OCD for cleaning reaches an all time high. Yes, it's time for spring-cleaning. Diwali is around the corner.
I made a list. Yes, my no work starts without a list. KG saw me preparing this list of things-to-do room-wise. Since he is familiar with my routine…. clean everything single-handedly during the day and cry/crib during the night for the aches and the pains. He tried to distract me from my mission saying that our home looks absolutely clean and there isn't any need for me to waste my energy over mundane things. While, I found his words very endearing, KG knew that he had just wasted his breath!
So since the beginning of this week, I am doing something or the other and ticking off the done things from my list. While sorting the cupboards, I realized that I have so many clothes which I have not worn for years!! Some have sentimental value attached to them, some I believe, I would fit in one day, AGAIN!! While there are some clothes which no longer suit my dressing sensibilities. This time, I let my head rule the heart and let go of a huge pile of clothes. The maid took a few of them and rest have been packed to be given at Mother Teresa Home. I can feel the cupboards breathing a sigh of relief.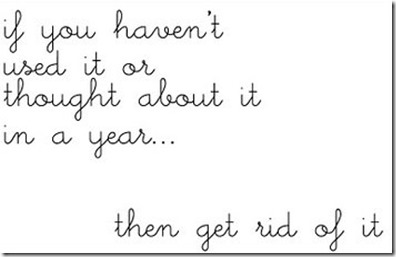 This spring cleaning made me realize that there are so many things that I probably own too much! Take for example the bed-sheets… I have so many single bed-sheets with cartoons which were used for Aaryan's bunk bed. Now that we have disposed off his bunk-bed, I somehow, don't have the heart to give these bed-sheets to anybody!
Another 'too many' at our home are tacky useless gifts that we have received from our 'friends and well wishers'!! The vases, the wall clocks, the photo frames, the framed landscapes or pictures of gods… I don't know, how they keep multiplying in the cupboards!
My library cupboard is overflowing with books but I strongly believe that one can never have too many books.
I also found so many things which I thought I had lost, during this spring cleaning!! 😛
Today, it was time to spend some time in the kitchen. The 'some time' lasted 5 hours!! I was shocked and embarrassed to see the number of plastic takeaway containers of different shapes and sizes, lunch boxes, water bottles, freebies like sippers, plates, spoons and forks, which were occupying huge space in the kitchen cabinets. The cabinets are feeling so light and free as their rarely used occupants have been given to the eager-to-take maids and the kabadiwala who was so happy to find new stuff other than the newspapers from our home.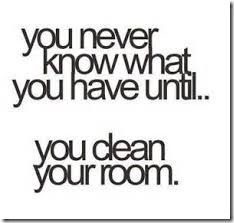 I haven't figured out though about the odd set of glasses that are adorning the crockery almirah!
The fridge is looking so sparkling clean and organised that I am finding excuses to open and admire it.
My fingers are tired and aching with all that scrubbing and cleaning, but they are so happy to type this post.
KG just came back from work, moments ago and I took him to the kitchen to admire my hard day's work. He looked around and said, "It looks just the same!!" Aarggghhh! What was I expecting??
Linking this post to the Ultimate Blog Challenge and October's NaBloPoMo.