Inspiring Quotes About Kindness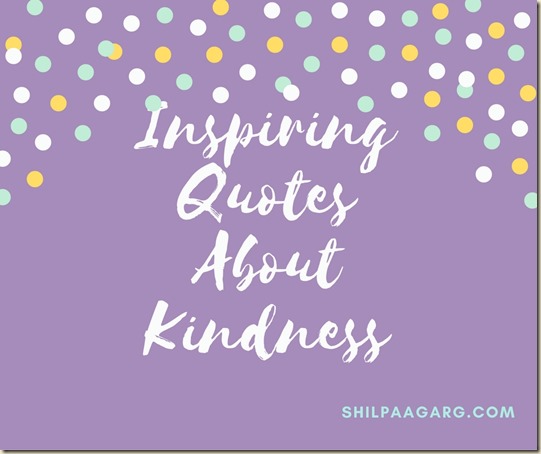 Some time back, I was travelling by bus and was not feeling too well. I dozed off right after getting my ticket checked and got up when the bus stopped at midway. I wanted to drink something cool but felt too tired to get down from the bus. My co-passenger, with whom I had not exchanged even a single word till then, asked me if he can buy something for me from the shops outside. I hesitated. He said that it was no big deal for him for he was getting down anyways. But it was a big deal for me. His gesture truly touched me and I am grateful for his help, still.
The other day, after a busy day shopping and doing some chores, I took a cab for going back home. As I sat in the cab, I realized that I had skipped lunch and just then my tummy growled to confirm it. I asked the driver to stop at a food joint and I darted out to pick up something to eat. I bought some sandwiches and gave a pack of it to the driver. I cant forget his reaction. He was so happily surprised and said that nobody had ever bought something for him. He had this happy smile on his face that continued till he dropped me at my destination.
Yesterday ie 13th November was celebrated as World Kindness Day. Kindness is something that we all need and it is something that we all can share with everybody we meet. It's small little things that make a big difference in our lives. It makes us not only happy but leaves a lasting impression on the receiver too.
Here are some of my favourite quotes on Kindness that inspire me to make a difference…
Kindness is the language which the deaf can hear and the blind can see. -Mark Twain
Guard well within yourself that treasure, kindness. Know how to give without hesitation, how to lose without regret, how to acquire without meanness. -George Sand
There is overwhelming evidence that the higher the level of self-esteem, the more likely one will be to treat others with respect, kindness, and generosity. -Nathaniel Branden
You can accomplish by kindness what you cannot by force. -Publilius Syrus
Always be a little kinder than necessary. -James M. Barrie
A single act of kindness throws out roots in all directions, and the roots spring up and make new trees. -Amelia Earhart
How beautiful a day can be when kindness touches it! -George Elliston
One who knows how to show and to accept kindness will be a friend better than any possession. -Sophocles
He that has done you a kindness will be more ready to do you another, than he whom you yourself have obliged. -Benjamin Franklin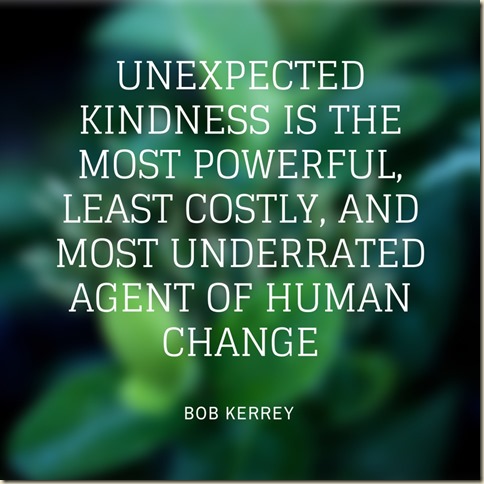 A warm smile is the universal language of kindness. -William Arthur Ward
Constant kindness can accomplish much. As the sun makes ice melt, kindness causes misunderstanding, mistrust, and hostility to evaporate. -Albert Schweitzer
Carry out a random act of kindness, with no expectation of reward, safe in the knowledge that one day someone might do the same for you. -Princess Diana
Love and kindness are never wasted. They always make a difference. They bless the one who receives them, and they bless you, the giver."
-Barbara de Angelis
Remember there's no such thing as a small act of kindness. Every act creates a ripple with no logical end. -Scott Adams
You cannot do a kindness too soon, for you never know how soon it will be too late. -Ralph Waldo Emerson
Linking this to…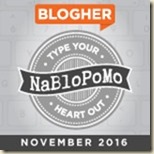 Thank you Corinne for inspiring me to do this post!