Online Education Portal Raises Over $150K in Angel Funding
Delhi-based Collegedunia Web Pvt Ltd, which owns and operates the education portal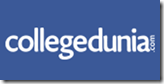 Collegedunia.com, has raised Rs 1 crore ($162,787) in angel funding from MIH-acquired automobile site Gaadi.com's CEO Umang Kumar, along with a bunch of undisclosed investors.
The funds will be utilised in enhancing the technology, operations and for marketing.
Founded in May 2014, Collegedunia offers information about 700 colleges across the country. The information ranges from admission criteria and fee structure, faculty details to hostel fee. It is a comprehensive search engine for exams, colleges and courses.
The company is planning to add data on 7,000 to 8,000 colleges in six months. In the long run, the site will also look at listing coaching institutes, polytechnic institutes and entrance exams details. According to Sahil Chalana, founder, Collegedunia, it plans to become the Zomato of the education industry.
The start-up makes money from combination of listing and lead generation. Currently, it has 30 employees across technology, content, call centre and sales departments and plans to hire 40 more in six months. It claims to be attracting one lakh visitors per month and is hoping to increase this number to a million in six months.
This news article also appeared in the technology news from VCCircle and iamwire.