My theme for this year's Blogging from A to Z April Challenge is Crime Stories in 55 Words. Today's story, B is for Blackmail…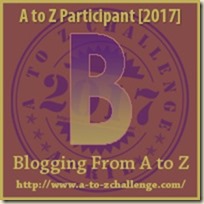 Strange are the ways of life.
When it was all dark, you came as a ray of sunshine.
I am glad that we are working together after all these years.
It's like filling two needs with one deed.
How true it is that friendships may fade away into nothing, but a little blackmail lasts forever.