Child Abuse #AtoZChallenge @AprilA2Z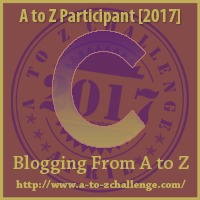 A contented sigh escaped her on seeing the husband appeasing their daughter.
How adorable they look, with him doing monkey tricks and she sitting stoically, she mused.
The doorbell broke her reverie.
She dashed out with a kiss in their direction, oblivious to the panic-stricken child.
"Come to daddy!" he smiled as the door closed.
You can check out my A-Z posts thus far by clicking on a highlighted letter!
A B C D E F G H I J K L M N O P Q R S T U V W X Y Z