The Predator's Game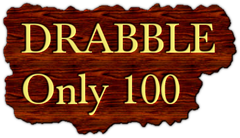 Myra admired herself in the mirror as she waited for her nail polish to dry. She knew that she looked awesome.
A horn beeped. She grabbed her bag and rushed out of her home.
A stranger with regular driver, Steve, startled her.
"He is my cousin, he's new in town", said Steve.
She frowned a bit but settled in the back seat.
Oblivious to the stares of the cousin through the rear view mirror, she got busy with her mails on the phone.
Soon, she plugged in her earphones, unaware of the looks exchanged and the danger lurking close by.
This post is a part of Write Over the Weekend, an initiative for Indian Bloggers by BlogAdda. This time the entry must contain three words :  rear view mirror, nail polish and awesome.
Linking it to January 2014 Ultimate Blog Challenge and NaBloPoMo
To read posts by fellow friends and UBC and NaBloPoMo participants, click here Jairam, Kajal, Kathy, Michelle, Nabanita, Richa, Suzy Que, Sheethal. Yes, we can do we with some more cheering and support 🙂