What Comes First – Success or Happiness?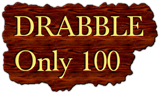 Often we say, "I will be happy when…"
This 'when' could be a new job, a hike in salary or weight loss or a successful relationship…" Are we saying that the way it works, first comes success and then happiness?
Research shows that it's the other way round. Happy people are more successful.
When you are happy, you will be more productive, creative, social and positive. And with all these success comes automatically.
Also, it's hard to find happiness after success, as our goals keep changing.
Life is not a quest to achieve happiness. Happiness is found along the way!
I came across this infographic about happiness and success with reference to work place. But it applies to our personal life and relationships too.
What do you think, which comes first… Happiness or Success?

Linking this to Write Tribe's – 100 Words on Saturday Prompt : Success first then happiness (Agree or Disagree).