To Bee…. Teaser Tuesday #1
Last week, I saw the Teaser Tuesday meme at Tulika's Beat About the Book blog and simply loved it. And I had to join in.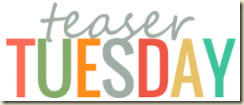 Teaser Tuesday is a weekly meme hosted by A House of Books and has pretty simple rules…
Grab your current read
Open to a random page
Share two teaser sentences from somewhere on that page
BE CAREFUL NOT TO INCLUDE SPOILERS!
Share the title and author so other TT participants can add the book to their TBR lists if they like your teasers!
The Bees – A Novel by Laline Paull is currently on my Kindle. I have just finished two chapters and I already hooked to the story. I am reading this book for the prompt, 'A book from a nonhuman perspective'.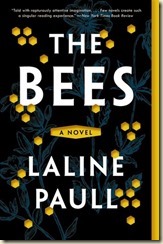 Here are my two teaser sentences taken at random from this book…
"You wept," he said. "I heard you. Are you sick?"
"For love," Flora said."
These words have piqued my curiosity and I am keen to read all about Flora 717, a sanitation worker bee who is bigger, darker, smarter and more talented than the rest of her clan and this is dangerous. She even breeds and everybody knows only the Queen Bee has that right. So, there is a lot of drama and action as bees live by the rigid hive rules of Accept, Obey, Serve, even when it hurts. This book would also take us in the fascinating world of a bee society and its structure and lot of facts with bee psychology too. Now, isnt that super interesting!
What's on your current reading list? Do share in the comments section below. And if you can join in for the Teaser Tuesday, it would be fab. Go on, find something enticing from your book and link it up at A House of Books.