Knitted Tales : A Collection of Emotions
Title: Knitted Tales : A Collection of Emotions

Author: Rubina Ramesh
ASIN: B01M6UV0DK
Number of Pages: 89
Price [INR]: 120 (Kindle)
Genre: Fiction
What forces an innocent girl to become a sex symbol? Her desires? Or cruel fate?
Is a lifetime enough—for avenging a betrayal? How do you hide secrets that never stopped haunting you?

Can vengeance and secrets of your past devastate your present? How can long-buried crimes of yours suddenly raise their head? Can sinning be saving?
Is your spouse your soulmate? What if they never understood your feelings? Can you still live with them?

Lastly, does life give only two options? Live or die? What if there is a third?

In her anthology, Knitted Tales: A collection of emotions, Rubina Ramesh tries to find answers to these questions that are often from the heart and yet make the mind ponder over the solution. Or is it the other way round? Either way, Knitted Tales is a bouquet of emotions that is bound to touch both your head and your heart.
Knitted Tales : A Collection of Emotions, is Rubina Ramesh's debut collection of twelve short stories. Every story in this anthology is packed with a quiet power, richly drawn characters and compelling explorations of human emotions in typical and unusual situations.
One of the things I appreciate about short story collections is the variety that they innately offer and that is especially true in Knitted Tales. Not only are circumstances and scenarios presented in this collection wildly different from each other, there is also a great diversity in the backgrounds of the characters around which the stories center. So there's murder, reincarnation, drama, racism, mythology, unrequited love, social issues and even every day life. All the stories are artfully crafted to evoke myriad of emotions and feelings.
It is indeed impressive that Rubina has succeeded in fleshing out details and plot into the parameters of short fiction. The characters are well drawn and come alive and stay with you just as if they were developed in a full-length novel.
Another interesting aspect of Knitted Tales is that all stories were successful in catching me off guard. There were such impressive plot twists that I just didn't see them coming.
I liked the author's diverse voice and style of expression in each story. The language is simple and smart which made me breeze through the 89 pages that make this collection.
You may indulge in this collection of short stories all in one sitting or savor one at a time. The reading experience would be enjoyable either way. If you do not regularly read short fiction and are curious to explore, Knitted Tales is a good place to start.
Knitted Tales : A Collection of Emotions is a wonderful collection of stand-out stories and it would be impossible to pick a favorite from this collection.
Knitted Tales : A Collection of Emotions is highly recommended.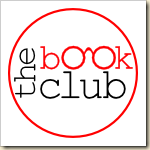 Facebook | Website | Blog Tours | Twitter | Pinterest | Linkedin