Blog Love
Today, I'd like to showcase a blog which I admire a lot!
I first 'met' her through a fabulous story she had written for a contest on Madhu Rao's blog. And then our path crossed, when we were in the same team for a contest, Bloggers Premier League (BPL) hosted by Cafe GingerChai.
Since then I have not missed reading her single blog post!
She has a great taste and style and is incredibly funny and a humorous writer. I admire her writing style which is very limpid, her stories touch a chord and her observations of life around her are vivid, wise and witty. Her book and movie reviews are informative and spot on. In short, her posts are always entertaining, informative and interesting.
Ladies and Gentlemen, I am pleased to showcase Vinita Kherdekar aka Lazy Pineapple on my blog.

Well, she is neither lazy nor is her blog about pineapples. It is fruity and tangy….a treasure trove of humor, fiction and other nonsensical stuff to entertain us.
These are some of her posts that I loved and enjoyed.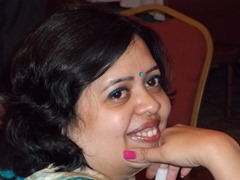 NRI Ki Jubaani – When a NRI returns… Observations and Experiences
Things I learnt from Google and Facebook Chat
She also hosts Caption Contests every Wednesday which has some unusual pictures and receives hilarious captions from the readers.
Currently, her blog is on a hiatus as she is recuperating and will resume back to active blogging as soon as possible.
Do check out her blog and share some love 🙂
Linking it to Write Tribe Festival of Words – 3 : Day 2 : Blog Love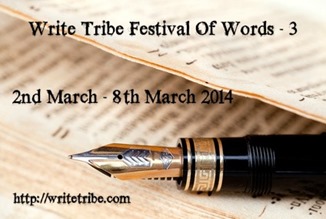 Which blogs do you love reading?