Some Cold Memories and Thoughts
As you must have known that I had scheduled the post for Day 1 of the Write Tribe Festival of Words. It's ok, if you didn't know that, coz now you surely know about it.
Well, that's because I was traveling then. Now you must must be dying keen to ask where I had been these last 2 days. Well, even if you are not keen to know, I'd like to share about it, still. Well, (well,  I have used a lot of wells here, but guess that's ok in a Free Write, isn't it?)
I had gone to drop our sonny boy Aaryan to his boarding school as his new term started from today. His B school is located in the hills up north and it was raining the day we landed. The weather app in the phone showed the temperature to be 4 degrees Centigrade and it also added 'Feel like 0 degrees C'. And it was certainly true as after 5 minutes of walk from the warm and cozy temperature of the Volvo bus and out in the open surely froze my well covered and protected feet and hands.
After finishing our shopping for the school supplies we rushed to the comfort of our room in the hotel. And guess, what made me super happy on entering our room. It was an object that lies uncared and totally ignored in our own home, but looked like a prized possession here. Yes, you guessed it right… the room heater. They say, one must count their blessings and I was really thankful for the room heater that day, if it weren't for that room heater, I would have probably frozen to death. Ok, that was a bit of exaggeration, but you get the feeling, right?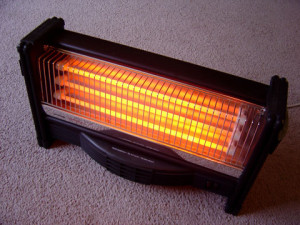 Talking about room heaters, wherever we went, whether school office, dorms, bank, shops, dining areas of the hotel and even a small cloak room at the bus stand, different varieties of room heaters were a perpetual feature.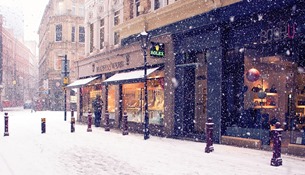 And when we woke up in the morning, a beautiful sight welcomed us. Both Aaryan and me clapped our hands with glee. Fairytale-like snowflakes fell slowly and softly. Everything was covered with a thin blanket of white flaky snow. It was surreal.
The fabulous weather outside (from the window of the room) and our excitement to reach school compelled us to get ready in record time. With all our bags and baggages, we stepped out of our room with a huge smile on our face. The first step out in the open and we dashed back inside. With 5 layers of clothing, the cold wave hit us like a barrage of bullets. Yes, it was that cold.
We looked at each other and knew what our next step should be. Yes, with steely resolve we went out yet again and look around us, tried to capture the scenic beauty around us in our memories forever and tried to not think about the bitter cold. I explained to Aaryan about mind over matter. We had to walk a bit before we reached our cab and we tried to ignore the bone chilling cold while the rush of the icy wind continued to pass through our hair. I love capturing moments in my camera but the beauty around mesmerized me and honestly the cold wave numbed my grey cells to inactivity, so the thought of clicking pictures didn't even make a guest appearance in my stone cold brain.
So, all this extreme cold climate made me wonder about the life of people in the hills or the colder regions. Though they get to see the scenic beauty all around them always, which people from far and wide come to experience and enjoy, but do they love it too? Do they love the damp and the wet feel all around? I mean, I would like such a weather for a few days, as a tourist. But if I were to stay in such cold climates forever, I wonder if I would have been able to adapt to such low temperatures. I guess, I would have. But I am sure, my laundry would never be air-dried, sun-kissed and crisp, which I simply love in the hot and sunny Rajasthan! I know, that's an idiosyncrasy of mine, which I guess would have died its own death, had I been living in places with such cold temperatures. But right now, I am grateful for the place where my home is!
Would you (Or do you) like to live in such extremely cold places?
Linking it to Write Tribe Festival of Words – 3 : Day 3 : Free Write