His Love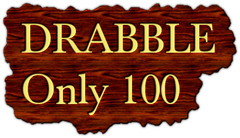 I was drawn to her so strongly, as if she had cast a spell on me. She is my life and she knows it too.
Her indifference, yes, it hurts. But the happiness she brings in my life is more than this pain.
Yesterday, when I was peering at her through the window, I saw her brooding.
A searing pain shot through my heart. I wanted to put my arms around her but she ruined it.
The policeman who booked me for harassing her, called me sick and obsessive. I smiled, 'Aah! When was the road to true love easy!'.
Linking this to July 2014 Ultimate Blogging Challenge and NaBloPoMo
This month, I plan to share Drabbles on Emotions along with a few book reviews.