Life's Like That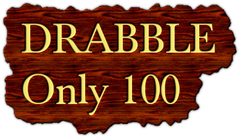 I always ask myself one question, what have I done to evoke this kind of response from him.
Is it fear or hatred?
I was scurrying past him but his ever alert and watchful eyes caught me.
I stood motionless while his breath was suspended.
Seeing that manic look in his eyes, I knew, my end was near.
I screamed for help but who'd hear my pleas. I wanted to curl up into a ball and escape this horror.
Suddenly, he turned and fled into his room as relief washed all over me.
Aah! It's tough living with an Arachnophobic!*
Linking this to July 2014 Ultimate Blogging Challenge and NaBloPoMo
This month, I plan to share Drabbles on Emotions along with a few book reviews.
*Arachnophobia is an abnormal fear of spiders.