Wordless Wednesday – 102
… which is a bit wordy!
A few days ago, just after the rains that evening, I was out in the park adjacent to our apartment complex for the evening walk. A family stays at one end of the park in a makeshift hut. The husband and wife are the care-takers cum gardeners of this park.
After the hard day's work of mowing the grass and sweeping the pavements, I saw the woman make food for the family. And yes, it was awesome weather which was perfect for…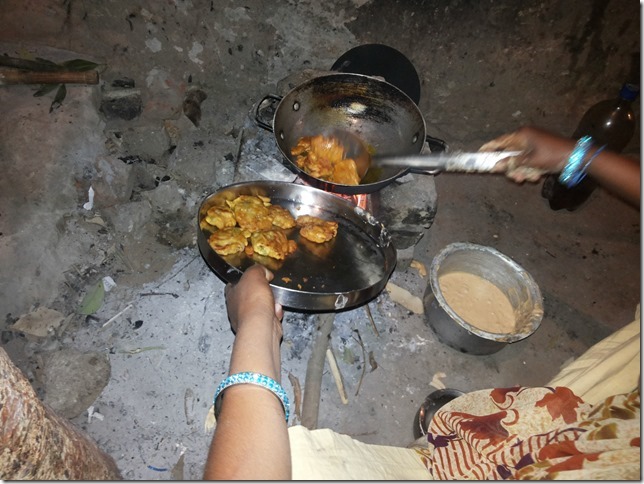 … Pakoras and Chai.
Seeing her serve hot Pakoras to her husband and 3 kids, my heart smiled.
And a thought struck that simple pleasures of life certainly hold universal appeal… age, creed, class no bar!
Agree?
Linking this to July 2014 Ultimate Blogging Challenge and NaBloPoMo