Top 5 Restaurants in Chennai
Hospitality industry has undergone a series of rapid metamorphoses, over the last few years. The changing aspirations, choices and behavioural patterns of the consumers form an essential parameter which has driven this transformation. To add on to this is the entry of international players into the market and the aggressive burgeoning of the casual and fine dining restaurants by the Indian entrepreneurs. And all this has significantly changed the industry scenario.
Chennai is a city that not only offers the traditional cuisine but also diverse culinary variety. Ranging from five stars to basic bistros, you will find Chennai packed to its capacity with amazing food stores.
Here are top 5 restaurants in Chennai that can give you most amazing dining experience. Check them out :
1. Pan Asian: Name of the place clearly states the kind of cuisine that it offers. Well, I would say that regardless of any Asian cuisine you fancy, you can find it at Pan Asian. This bistro is owned by well known chef "Vikramjit Roy". You will find five stars like ambience of the place and offerings are also available in amazingly luscious choices. It is situated at ITC Grand Chola at Chennai and crafted to fill your mouth fill best of the Asian Fusion cuisines. Most popular cuisines served at Pan Asian are Chinese, Japanese, Korean, Vietnamese, and Thai. Visitors have quite rich choices to make selection of cuisine.
2. Madras Pavilion: Madras Pavilion is an imperial restaurant situated right next to Pan Asian at ITC Grand Chola. This place is for the richest crowd of Chennai given the fact that it is a superb and expensive place to visit. The ambience of this place is simply breath taking and it is all set to redefine the meaning of luxury dining to its visitors.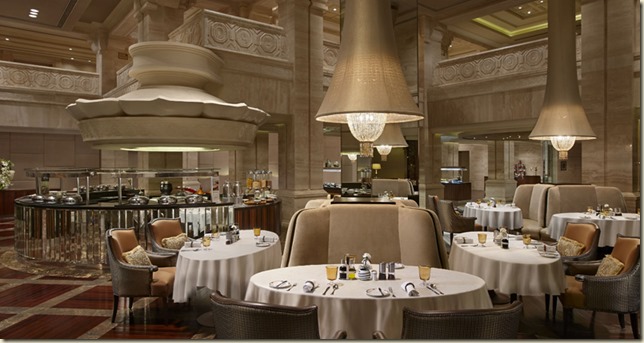 3. Italia at The Park Pod: This bistro is situated at Nangambukkam at Chennai. Most of the visitors of Chennai don't really think about Italian food yet this bistro is making immense business with every passing day. The ambience of this place is simple spell bounding as it is architected with airy and spacious lounge that gives you the feel of Italy with its demeanour. Some of the finest Italian cuisines are served here in Chennai. You can find most lip smacking crust pizzas, mushroom risotto, lasagnas and other Italian dishes. For a perfect evening with your loved ones, you can visit Italia restaurant.
4. Dakshin: Dakshin has brought most authentic taste of Kerala cuisine to Chennai. It is a perfect option for all those who are craving for best of the south Indian food with Chettinad influences. Also it is an affordable place to visit. You can either customize your order or simply order pre-made thali options that usually contain food options such as rasam, dosai, chutneys, etc. Talking about the ambience, it has the most authentic type of decor to lure your mind.
5. Annalakshmi: At Annalakshmi, you will find most authentic Tamil Nadu cuisine at best price. This bistro now has four branches in other countries as well. It is situated at Marshall's Road and serving best taste in Chennai with its affordable and awesomely amazing cuisines and offerings. For all kind of birthday parties or other family gatherings, this restaurant will be the earnest option to choose.
Have you been to any of these outlets? Which one is your absolute favourite restaurants in Chennai?