My Book Reading Challenges for 2016
If I have to pick up one word that I want to dominate my life this year, it would be BOOKS. I want to read all the good books I can lay my hands on. I can see that I am getting addicted to the written words more with each passing year. And off late this addiction has taken me by a storm. So, I am planning to read new authors, favorite authors, different genres (biographies, classical literature, self-help, non-fiction), re-read some books, big fat books, ebooks, audio books; read for fun and entertainment, read to explore and learn, read to soak in the emotions and to be at peace, read and read much more.
To chart the progress of my reading this year, I am taking 6 reading challenges.
1. Goodreads 2016 Reading Challenge
I plan to read 150 books this year. I know, it's a bit steep, but I am all for it.

Shilpa
has
read 2 books toward her goal of 150 books.
It's a simple one. All one has to do is read at least 24 books before the end of the year and at least three of those 24 books must be Indian
3. Pop Sugar : Now this one is pretty interesting and creative. I had taken it up last year too and had ticked off most of the books listed in the challenge. This year, I want to focus on it and check all the books that would fit for each book prompt.

4. New Authors Challenge : I found this reading challenge at my April AtoZ Challenge Co-wHooligan, LuAnn's blog. Literary Escapism is hosting this challenge! The premise of this challenge is to read books by authors you've not read before. I am planning to read 20 New Authors this year.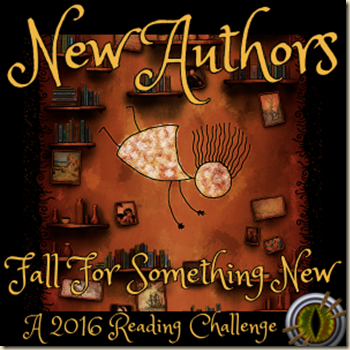 5. 2016 Outdo Yourself Reading Challenge : This is hosted by the lovely and inspiring Corinne. This challenge has 4 levels :
Getting My Heart Rate Up: read 1–5 more books (or 250–1,499 more pages)
Out of Breath: read 6–10 more books (or 1,500–2,749 more pages)
Breaking a Sweat: read 11–15 more books (or 2,750–3,999 more pages)
I'm on Fire!: read 16+ more books (or 4,000+ more pages)
And no marks for guessing that I'll be on Fire for this one!
6. Audiobook Challenge 2016 : I have read just one audio book so far. I want to explore more of them, so signing up for this one too.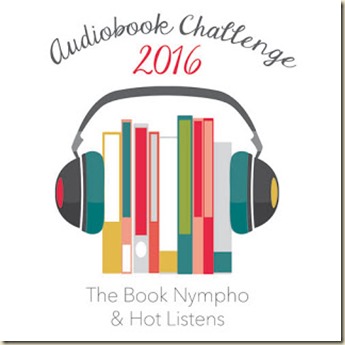 This challenge has various levels…
Newbie (I'll give it a try) 1-5
Weekend Warrior (I'm getting the hang of this) 5-10
Stenographer (can listen while multi-tasking) 10-15
Socially Awkward (Don't talk to me) 15-20
Binge Listener (Why read when someone can do it for you) 20-30
My Precious (I had my earbuds surgically implanted) 30+
Marathoner (Look Ma No Hands) 50+
And I'll give it a try so 5 audiobooks it will be for me this year!
I am now stepping away from my laptop and curling in my bed with a cozy blanket and a brand new book.
Are you taking up any book reading challenge this year? How many books are you planning to read?