Being Grateful
It is not happiness that makes us grateful, but gratefulness that makes us happy. There are so many people in our lives who make us happy. As Marcel Proust said, these people are the charming gardeners who make our souls blossom. These are the people who make our world a bit more happier with their presence and leave a heart-warming imprint with their words and actions.
Today, I am grateful for…
The Indian chefs in our hotel who are going the extra mile to serve us Indian food. Kuwaiti cuisine, an infusion of Arabian, Persian, Indian, and Mediterranean cuisines is pre-dominantly non-vegetarian. While I am a meat eater, I don't prefer to eat it in every meal which is the norm here and so is the case with my colleagues. Also the regular menu has just a couple of vegetarian options, which we got bored of eating pretty soon. We had a chat with the 2 chefs and they said that they'd be happy to cook special vegetarian meal for us every day and since the last 3 days, our hearts and tummies are doing a happy dance.
Aaryan, who showed extreme maturity at school. Both KG and I, during our WhatsApp chat had tears of happiness and pride in our eyes.
KG who is my strength and my biggest supporter. During our recent chat when I felt so lost and disillusioned. His words comforted and inspired me to believe in myself. And I am also grateful for the way he is managing it all alone so well.
The cab driver outside our hotel who greets us every morning with a cheery smile and good wishes even though we have never used his cab service.
The Indian staff at the hotel who stop by and chat with us in Hindi and go to such lengths to make our work and stay comfortable.
I must sign off now, as my coffee needs me. Oh, I am grateful for this hot coffee on this cold evening too!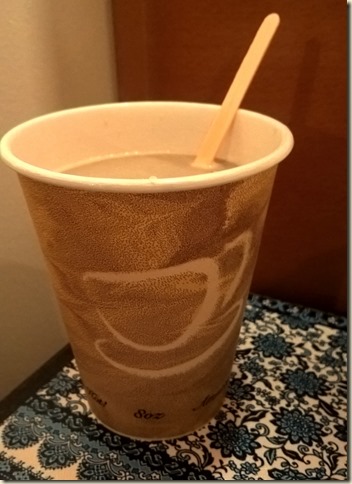 And I am also grateful to you, for taking the time to read this post!
Linking this to November 2016 Gratitude Circle bloghop at Vidya Sury, Collecting Smiles and NaBloPoMo