If We Were Having Coffee… 4th December
If we were having coffee, I'd apologize for postponing our weekly tête-à-tête by a day. Yes, I was bushed yesterday! More about it later, first things first… How have you been? How was this week for you?
If we were having coffee, I'd tell you that I had a very interesting week. I saw Dear Zindagi in a cinema at Kuwait with colleagues. Yes, Bollywood movies are pretty popular here and they are shown with subtitles in Arabic and English. I must tell you that I loved Dear Zindagi. It was such a refreshing take on life and its issues. I loved the life lessons that it put across subtly. And some of the dialogues of this movie are going to stay with me for life.
If we were having coffee, I'd tell you very excitedly that I participated in a 11 kilometer walkathon yesterday. It was a first for me. And I totally loved the experience. It was wonderful to see people of all age groups and nationalities come together for this event. Oh, by the way, men and women had separate starts and had to compete within their respective categories. There were women with kids in the strollers and women in abayas and hijab (headscarf) too.
If we were having coffee, I'd tell you that I completed this 11 km walkathon in 2 hours and 4 minutes. And I am feeling pretty accomplished and proud of myself. The first 4 kms were a breeze and then the blogger in me came to life pretty strong as I started clicking pics en route and even chatted with a few co-walkers. That slowed my pace, but I regained my focus in the last 3 kms and covered up a bit. That's the medal I got and the organizers sent the participation certificate with stats by email too.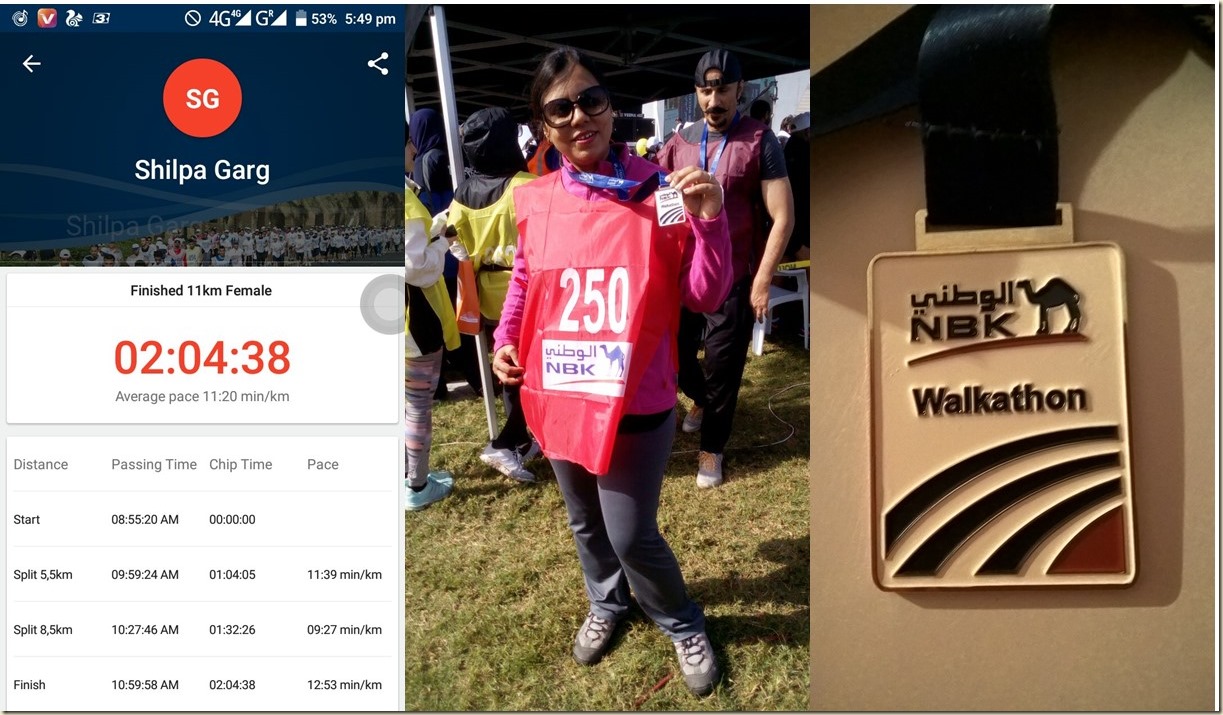 If we were having coffee, I'd tell you about this exchange that I had with this young girl during the walkathon. She was walking with her friend a bit ahead of me and I saw the two of them picking empty water bottles which the other people had carelessly thrown around. This act of theirs impressed me and I caught up with them and said that they were doing a great job. I asked if I could click their picture. They agreed immediately. As I took out my phone, one girl mentioned, "All these people (she meant most participants in the walkathon) are not Muslims. Real Muslims don't litter around." Her vehement statement made me look at her again. A lot of thoughts and incidents flashed in my head in a second. I wondered, why a simple civic act had to be associated with religion?
If we were having coffee, I'd tell you that I'll have to take your leave as I have to work on a part of my presentation scheduled in the morning. I wish you a great week ahead and I'll be looking forward to our next coffee together. Cheers ♥
Linking this to #weekendcoffeeshare