How I Found ATM with Cash Near My Home
The recent bold initiative by Prime Minister Narendra Modi to demonetize the high value currency has received mixed response from the nation. While some have hailed the decision, some have criticized it as well. Will this surprise move by the government will meet its objective of curbing black money, corruption and tax evasion in the long run? Well, we will have to wait and watch.
But what is the reality for the common man? How has this move affected the life of ordinary people? How is this initiative faring on the ground?
It's been exactly a month since the government's decision to demonetize Rs 500 and Rs 1000 and its still a struggle for the common man.
The queues outside the ATMs are yet to die down and the scenes inside the banks are still chaotic. While most of us have moved to cashless transactions for most of our needs but still we do need cash! And I have realized that getting our hard-earned money in our hands was not easy.
My father after standing in a queue for 2 hours had to come back empty handed simply because the ATM ran out of cash. A few friends had to skip work to withdraw money from the ATMs/bank. My sister fell sick after standing in the sun for 3 hours. The long serpentine queue outside my bank's ATM, made me do an about turn and I simply walked back home. A few days ago, to avoid these queues, my husband and I went to the ATMs near our home at 5.30 am. It was heartening to see not a single soul at that hour near the ATM, but soon our smiles vanished when we saw that the ATM did not have money and the scene was repeated at 3 more ATMs. Words fail me to explain the irritation and frustration I felt at that time. I wished we knew about the ATMs with Cash in our area. And then I got to know about Find ATM with Cash on Money View App. (I wish I had asked for more that day!!)
Find ATM with Cash feature on Money View App gives the location of the nearest active ATM to withdraw cash. This feature of finding the active ATM is possible because of crowd-sourcing data from the vast user base of more than 5 million spread across 200 cities in India. And this makes it one of the most comprehensive ATM tracking solutions available at our fingertips.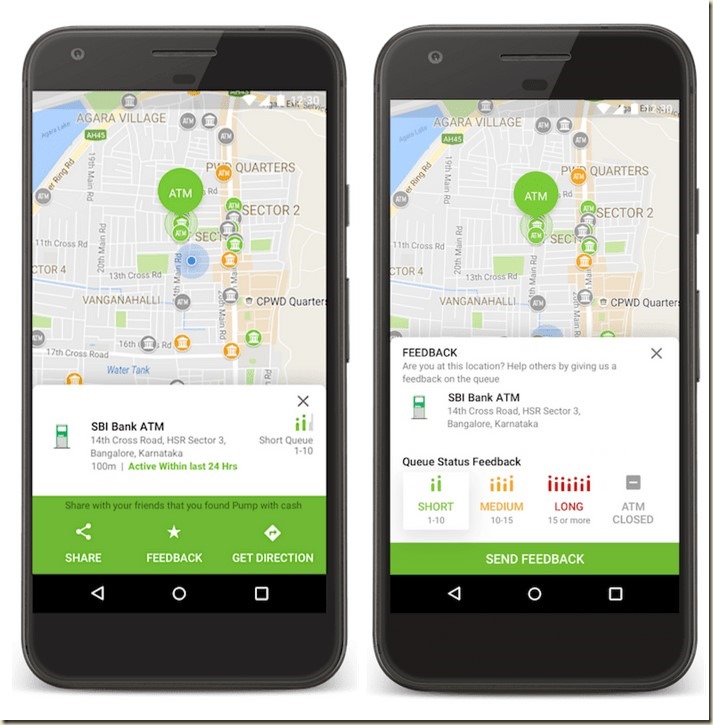 All you have to do is to download the Money View app from Google Play Store. Once you have downloaded the app, click on – Find ATM with Cash and you can find a usable ATM nearby before heading out. This will save a lot of precious time and effort as you can zero in on the right ATM to visit.
You can also find active banks, petrol pumps, Big Bazaar stores as well as Inox multiplexes which are dispensing cash through the Money View app.
If you happen to be on a desktop you can again check out Find ATM with Cash page to find the ATM closest to you.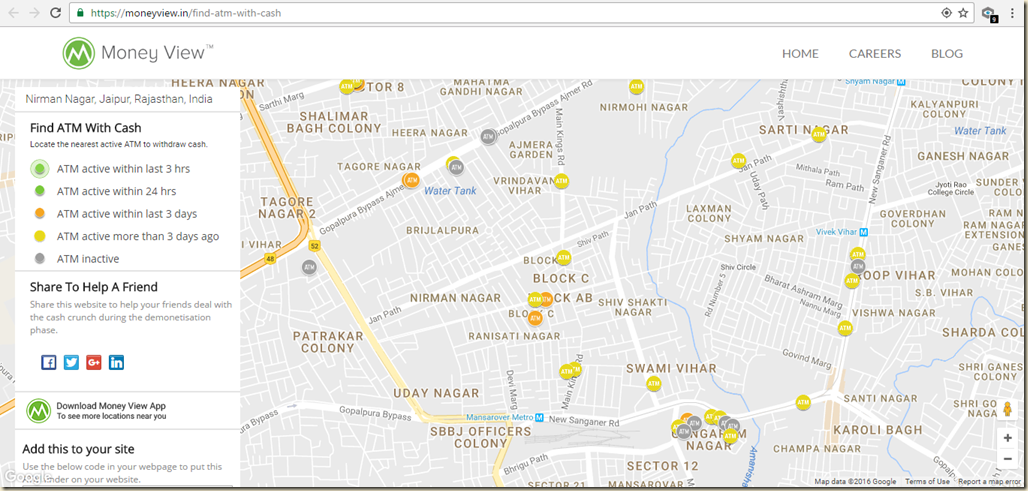 With Find ATM with Cash on Money View app, you can say goodbye to long queues and irritation of finding a cashless ATM and say hello to ease, comfort and smiles and of course your hard earned money, right in your hands.