5 Best International Places To Celebrate New Year's Eve
New Year's is just around the corner and the plans for new year eve parties are being finalized. After all new year is celebrated just once a year so it really is worth all the brouhaha. So, which is the best place to be at New Year when the clock strikes midnight of the 31st December? Here are 5 best international places where you can travel to celebrate the New Year's Eve you'll never forget…
1. Singapore
Welcome New Year in the Lion City of Singapore where you can witness amazing mega parties and grand events. It is a paradise for those people who are on a limited budget, but want to celebrate New Year's Eve in the best way.
Things to do: Marina Bay Countdown, Siloso Beach Party, Esplanade New Year's Eve Countdown, Propeller Rooftop Bar, Foot-tapping music at Wave House
2. Sydney
More than a million worldwide people visit Sydney on every New Year's Eve to have an unforgettable experience while watching its world-famous fireworks. Live environment, breathtaking views, light shows, and aerial flyovers displaying messages make Sydney the ideal destination to celebrate New Year.
Things to do: Celebrate under the Opera House's sails, Lighted Boat Parade, Sydney Harbour Island parties, Sydney Opera House, Indigenous Smoking Ceremony
3. Dubai
Dubai is undeniably the renowned place to welcome New Year and make the Eve eternal. Ring in the new year 2020 against the backdrop of spellbinding fireworks from Burj Al Arab and Burj Khalifa – the world's one of the attractive skyscrapers.
Things to do: Watch Spectacular Fireworks, Dubai Aquarium, New Year's Eve Dinner Cruise, New Year's Eve parties, Boat Ride to Atlantis.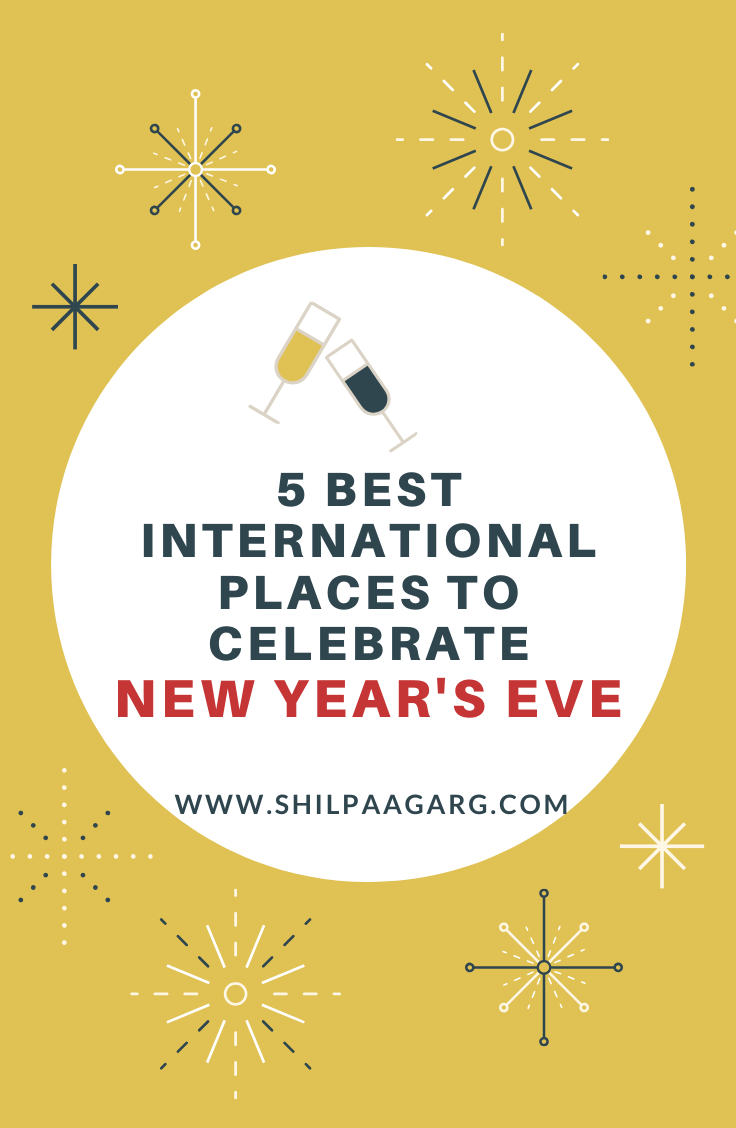 4. Bangkok
Everything you expect from the New Year celebration – fireworks, parties, dining, and DJs, are available in Bangkok. With parties in every nook of the street and best nightlife, Bangkok is perfect to ring in the new year.
Things to do: Central World Plaza, Bangkok Rooftop Venues, Dream World Amusement Park, SanamLuang, Asiatique, Loy Nava River Cruise
5. New York
With festive parties, shows, concerts, and dinners, New York City is one of the top destinations for New Year's Eve celebration. The biggest ball drop live in Times Square is New York's one of the biggest New Year's Eve parties.
Things to do: New York Harbor, Watch The Ball Drop in Times Square, New Year's Eve Parties, New Year's Eve Show and Concert
Before you choose any new year travel destination to have sweet memories for a lifetime, check the ideal time to visit that specific spot and buy the most suitable travel insurance plan. Be sure to find out venues charge admission fee and last date of booking tickets to ensure that you would not miss out on anything this New Year. Wishing you a Happy New Year in your dream holiday destination.