Cheated by Online Sellers? Here's What You Can Do.
My son wanted a new model of Casio G-Shock watch. We ordered it online through a popular eCommerce site. It was delivered on time but when we opened the package, we were in for a rude shock. One look at the watch and it was clear that it was a fake and a poor quality fake at that. I contacted the customer care via phone and emails but no redressal was offered. It appeared that the mails were robotic auto-reply messages as the same message was repeated in every email. Connecting with the customer care via phone was another harrowing experience. Sometimes, the waiting time until an agent picked the phone was so long that the call would get disconnected. And sometimes, the call was transferred from one person to the other. And at every new point of contact, I had to explain the whole case again. And this continued for days! After some time, I could tell them the order number without looking at my notes or laptop screen. Contacting the seller was not leading anywhere too. He never responded to the emails and when I got hold of his number through research on the internet, he was downright rude and made it clear that he had no intentions of refunding our money. This struggle of dealing with a fraudulent and unresponsive seller / ecommerce site was truly torturous and distressing.
A friend suggested filing a complaint and seek redressal. We were skeptical of hiring a lawyer and approaching a consumer court seemed daunting. But we couldn't let ourselves be cheated and seeking justice was important. So after intensive research, I got to know the steps you need to take in case you are cheated by vendors who fail to deliver promised goods and services and need to seek a redressal through a consumer court. Let me share them in brief with you here…
How to file a Consumer Complaint?
Step 1 : Send a Written Notice
Step 2 : Wait for the Seller to Respond
Step 3 : Choose the Correct Forum
The Forum you have to approach is decided based on the value of the goods & services purchased and the compensation you are claiming. If the total amount is:
Less than 20 Lakh Rupees, you should approach the District Forum.
Between 20 Lakh – 1 crore Rupees, you should approach the State Commission.
More than 1 crore Rupees, you should approach the National Commission.
Step 4 : File a Written Complaint
Step 5: Court Fee for Consumer Complaint
To file a consumer complaint, you must pay a court fee:
District Forum – Rs.500
State Commission – Rs.2000
National Commission – Rs.5000
If the case is decided in your favour, the Court will direct the seller to compensate you for all your legal costs, including court fees and lawyer fees.
Now all this seems simple, but it may take months to resolve a consumer complaint. And we did not have that much time at our disposal.
Then we came across Vakilsearch which is a leading online legal services provider in India. We filed our complaint with Vakilsearch. We shared our ordeal with them and their expert team got cracking on the case. Through their prompt and professional services, we not only got the refund in no time but didnt had to move a step away from our home. Yes, it was that easy.
Let me share more about Vakilsearch
How Vakilsearch Works
Advice and Guidance : Once they understand your case, they explain your specific rights and legal remedies.
Drafting of Legal Notice : Their team of legal experts will send a legal notice (on an advocate's letterhead) to the seller, demanding an immediate solution and compensation.
Access to Top Lawyers : If the seller doesn't help to resolve the problem, they connect you to the best consumer protection lawyers to file and handle your case.
End-to-End Support
:Your notice and complaint will be drafted and handled by the best consumer lawyers until an effective remedy is delivered to you.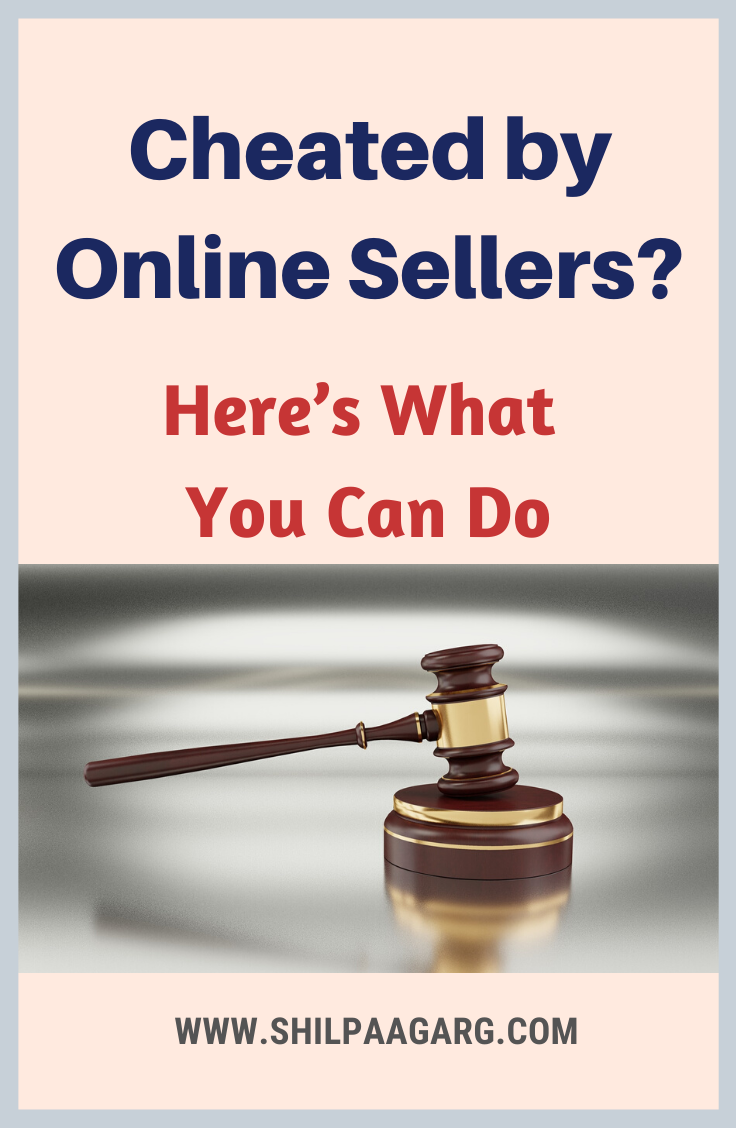 Why Vakilsearch?
Free Legal Consultation. So if you are confused whether you have a valid complaint, consultation with their expert lawyers will help to find out if you have a case worth pursuing and what relief you can get, all for free.
Saves Your Time and Money. They do all the work – and they will try to resolve the problem by sending a legal notice to the seller demanding a solution, following up with the seller, filing the complaint in a consumer court if needed,  getting the documents in the prescribed format and attending hearings on your behalf.
200+ Strong Team. Their  team of experienced business advisors are just a phone call away, should you have any queries about the process. The team will ensure that your interaction with professionals is smooth and seamless.
24×7 Services : They have a class-best mobile application which gives access to your dashboard anytime and manage your complaint from anywhere.
Affordable Services from best professionals in the field.
Have you been cheated by online sellers? How have you dealt with them?