Blogging from A to Z April Challenge 2014
Last year, when I heard about Blogging from A to Z April Challenge, I decided to go for it. I had done a few every day blogging challenges prior to this challenge, so I was convinced that I would be able to do it effortlessly. After all it was a shade better than the everyday blogging challenge as the the Sundays were off in the A to Z Challenge, I thought.
But what I had not anticipated was that it would change my very concept about blogging!!
Yes, A to Z changed the way I blogged.
For the first time, fun @ blogging got added to my list of takeaways from blogging.
Corinne from Everyday Gyan created a Facebook group for Indian participants of A to Z Challenge. Everyday, we shared our blog links for the alphabet of the day, brainstormed ideas for difficult alphabets, cheered and motivated, helped and supported group members, visited each other's blogs and soon we had a strong network of like minded bloggers. The camaraderie we shared during this A to Z Challenge was such that most of us decided to do a Photo Challenge in May together too. And there's no looking back since then… the fun continued and we did some more blogging challenges, yes, together again! And Write Tribe was born because of this collaboration during the A to Z Challenge, last year!!
A to Z Challenge last year was a fantastic learning experience. It was amazing interacting with bloggers from so many countries and it was interesting to see the varied thoughts and expressions, presentations and techniques.
When early this year, the Sign-Up for A to Z Challenge 2014 opened, I was quick to join it.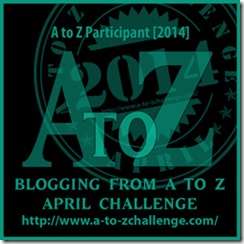 And when an opportunity to be a part of the A to Z Team arose, I was quick to grab that too. I am so happy and proud to join AJ's team as Whooligan.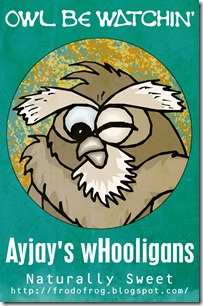 My fellow wHooligans are : TaMara Sloan, Elsie Turtle, LuAnn Braley, Kripali Kulkarni and Helen Jameson. I am so looking forward to work behind the scene with my teammates for this Challenge.
I have a feeling that this year the A to Z Challenge will be super exciting and I can't wait for April 2014.
Come and join us this April. The more the merrier… All you have to do is sign up for the challenge here.