Encouraging Creativity can Help your Kids Succeed in School
In schools, and amongst parents, there seems to be a very definite consensus that creativity and academia are separate concepts. Describing kids, or hearing them described, it is quite common to label them either as the creative type or as the intellectual type, and there very rarely seems to be a crossover between the two. The question we should be asking is – are creativity and intelligence mutually exclusive, or can they actually benefit one another? The association, or lack of, between creativity and academia has long been the focus of psychologists and researchers, and many believe that imagination and creativity helps to develop the type of logical and rational thought needed to understand complex theories and ideas. If you are looking for fun and exciting ways to help your child succeed at school, art and craft ideas may be just what you're looking for.
Arts & Crafts for Logical Thinking
If you can't quite see a clear link between arts and crafts and academia, it can be difficult to know what sorts of activities to carry out with your kids that will help them perform to the best of their ability in school. However, here are some excellent ideas that are suitable for kids of all ages:
T-Shirt Decoration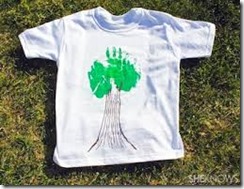 All you need for this is an old white (or light colored) T-shirt, and a wide range of crafting materials, such as odd pieces of material, glue, glitters, paints, pens, buttons, stickers, and anything else you have lying around the house. The idea is to essentially overwhelm your kids with choice, encouraging them to make decisions about the best materials they should use for their chosen T-shirt design and about the most practical colours. Being able to see the picture as a whole, take it all in, assess the choices, and narrow them down to those that would fit the situation best – these are excellent skills, not only in the classroom, but also in life!
Homemade Jigsaw Puzzles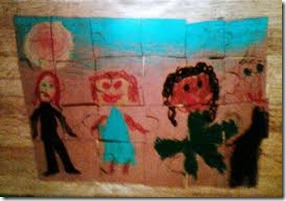 For kids who are a little older, putting together jigsaw puzzles is a piece of cake – something they can do with their eyes closed – so why not make it a bit more challenging? Using some thick card, pens and paints, and safety scissors, ask your kids to draw or paint a design. Then, cut it up into a set number of pieces that all fit together perfectly. Then, they can put the pieces back together again – this is an excellent task for encouraging problem solving, and your kids will get a great game to add to their toy boxes at the end!
3D Sculptures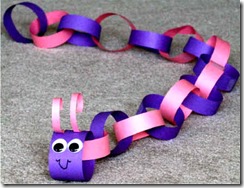 Thinking about the holidays, what is one festive decoration that you always made at school? Paper chains! They seem so simple and straightforward from an adult perspective, but when you're a kid, they're like magic! Using strips of colored paper, make paper chains with your kids. You can hang them from the ceilings or walls in your home. Seeing how 2D materials can be transformed into 3D artwork promotes logical information processing, and opens your kids up to a whole new way of thinking.
To give our kids the best chances, it's just as important to promote imagination and creativity as it is to promote the sciences. Why not come up with your own ideas for fun activities you can do with your kids at home?
The above post is a guest article from Surf Excel Team.
Images Courtesy : Google Images