A To Z Challenge 2016 Theme Reveal
Yes, it's that time again! The much awaited A to Z April Challenge is just around the corner. And over 1200 bloggers from around the world are gearing up to don their creative hats and are sharpening their writing skills. Yes, we all will be writing posts from A to Z, every day in April except Sundays!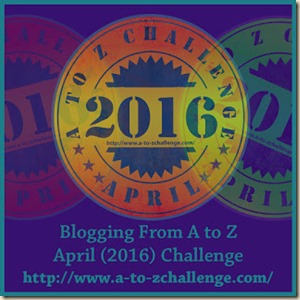 This April, I will be participating in this mega event for a fourth time in a row.
In April 2013, I wrote on random subjects from A to Z.
By April 2014, I got the hang of this challenge and there was quite a buzz about to theme or not to theme. So, I decided to go with the theme of Marriage from A to Z in exactly 55 words!
Loaded with the experience of the earlier 2 years, in 2015, I wrote about Emotions and Feelings from A to Z in 55 Words.
While writing about random subjects leaves with you a lot of choices, writing on a theme keeps you focussed and helps you explore and grow more in the chosen subject.
I loved challenging myself to write in 55 words these last two years, so I had no doubts about the word limit each of my post would have this April. Why just 55 words, you may ask. Well, it's a win-win situation for both you and me. 55 words are just short enough to grab your attention and time and long enough to cover the subject and as for me, well, it is the perfect way to challenge and kick my dormant muse!
With clarity on that aspect, I moved on to give some thought to the challenging aspect of this challenge and that was, "What theme to pick on?"
I did an extensive 5-minute research (Yeah, I am pretty good at it!) and decided to go for….
Ahem!… Can we have the drum rolls please…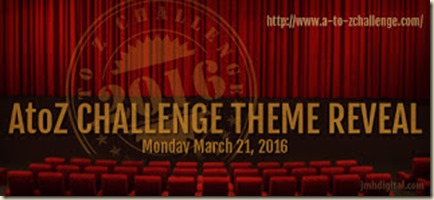 My Theme for April A to Z Challenge 2016 is…
Cultivating Happiness from A to Z in 55 words
"If you're happy and you know it, clap your hands!" Remember this rhyme from our school days? From early on, we were taught to recognize and celebrate feelings of happiness! And today, we know that happiness is not only one of the most positive emotions we can experience, but being happy is also the key to a fulfilled, healthy life.
Most of us believe that happiness is a result of some external circumstance, but it doesn't have to be. Happiness a daily habit and it can be cultivated in our every day life.
So, this April, I am going to explore ways to cultivate happiness and joy in every day life instead of letting it be a product of chance. And I am going to express all that in just 55 words.
I am looking forward to you all joining me in this journey!
And did I tell you that I am in AJ's team (one of the Co-host for this year's challenge) as wHooligan and that's third year in a row!! Joining me are LuAnn Braley (my buddy and we have been together as wHooligans for 3 years now! How cool is that!!), Geetika Gupta and Doreen McGettigan. We will be watching you and of course doing all the 'hard work' behind the scenes!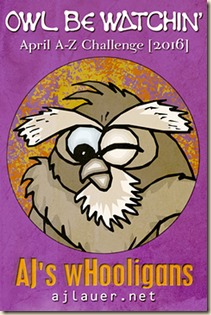 I am very excited about this April challenge. In case this appeals and interests you too, then you must check out the A to Z Challenge website and sign up as a participant! There is still time, and it's a lot of fun, I promise!
Happy reading, writing and connecting all through the April! Cheers ♥