Padharo Mhare Des
We all need a timeout from time to time, to get away from pressures of work and mundane life at  home. From time to time, we all need to step away to recharge, relax and rejuvenate from the stresses of life.  And a vacation provides just that. The mere thought of exploring unknown places, trying out different dishes and cuisines, meeting new people, spending quality time with family and friends, gives a boost to the weary soul and mind!
Over the years, I have seen that visiting Jaipur is on the wish list of almost all the people I have met. As soon as somebody gets to know that we stay in the pink city of India, their eyes sparkle with excitement and animation which is followed by a barrage of questions and queries. I can so understand and relate to their fascination and admiration for Jaipur.
Jaipur, without a doubt is a perfect holiday destination. It has timeless appeal in its rich cultural heritage with majestic palaces and massive forts; vibrant colours and streets bustling with life; lip smacking food and colourful bazaars to shop till you drop. Friends and acquaintances ask me all the time about how, when and what to visit and do in Jaipur.  Let me plan a perfect vacation for you in Jaipur. Padharo Mhare Des…
How to Reach Jaipur
Jaipur, a tourist's paradise is connected to major cities of the country with domestic flights from all Airlines operating on a regular basis. Jet Airways , SpiceJet, Air India, IndiGo, GoAir have daily flights to and from Jaipur. You may travel comfortably by numerous bus and train options too. And if you plan to self drive then the roads leading to Jaipur are well-connected by National Highways 8, 11 and 12. The Delhi-Jaipur National Highway offers a smooth ride (260 kilometres) with plenty of restaurants and amenities on the way.
Places to Visit in Jaipur
The major irresistible attractions of Jaipur are its palaces and forts which are resplendent of their royal heritage. City Palace with its the regal architecture, offers a stunning view of the Pink City while the Hawa Mahal and  Jal Mahal reflect the scientific bent of mind of the Kings and the craftsmanship of the artists.
Located on top of hills are the three forts, Amber Fort, Jaigarh Fort and NaharGarh Fort give the bird's eye view of Jaipur city. They have extensive walls, watch towers, several temples and many citadels.
Other historical places that must be visited are the Jantar Mantar Observatory, Isarlat (Swargasuli), Albert Hall Museum and the entire Walled city of Jaipur. Sight seeing of all these forts and palaces may take 2 entire days. Yes, there is so much to soak in and admire these rich historical heritage.
Temples like Govind Devji and Moti Doongari are pretty famous and auspicious. The deities here are  worshipped by the erstwhile royal family.
Dig into Authentic Rajasthani Food
A trip to Jaipur (or anywhere in Rajasthan) is not complete without digging into traditional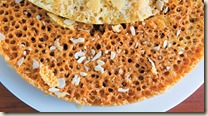 and authentic Rajasthani food. Churned from the royal kitchens, Rajasthani cuisine reflect indigenous traditions.  So,  dal bati churma, laal maas, kachoris or ghevar are a must must eat at Jaipur.  And so are the pyaz ki kachouri from Rawat Mishthan Bandhar, Sahu ki Kachori at Chaura Rasta, Gulab Ji Ki Chai at Ganpati Plaza, Sharma Chaat at Johri Bazaar, Ramchandra ki Kulfi, Murli Paan Shop. Laxmi Mishthan Bhandar at Johri Bazaar offers some excellent local sweets and food.
Chokhi Dhani is an ethnic village resort that captures the vibrant spirit of Rajasthan and ensures a perfect Rajasthani experience.
Shop till You Drop
A paradise for shopaholics, the old bazaars of Jaipur offers some of the best shopping experiences. Jaipur is home to India's largest and the most fabulous collection of jewellery of all types – precious stones and gems, semi-precious and handmade jewellery and you can find them at Johari Bazaar. Tripolia Bazaar is known for its lac jewellery, bangles, Bandini tie and dye fabrics with rich embroideries and designer carpets, brass ware and other traditional wares. Bapu Bazaar and Nehru Bazaar for colourful Rajasthani dresses and jootis and general street shopping. Shops at MI Road are known for antiques, blue pottery, gems and jewellery. Badi and Choti Chaupad and  Chandpole Bazaar offer some unique and traditional items to shop too.
Best Time to Visit
October to March is the best season to visit Jaipur. It's the winter season and perfect time to spend outdoors. July to September is the monsoon period and is a good time if you wish to avoid the peak tourist season. April to June are particularly harsh with temperatures rising up to 48°C during the day but the mornings and evenings are pleasant.
A trip of 3-6 days is an ideal one to soak in the beauty and grandeur of Jaipur.
If you have some more time, then you can explore some weekend getaways near Jaipur too.
Padharo Mhare Des! Come, explore the wonders and sites and take a peek into into Jaipur's royal history and heritage. So are you ready, with the packed bags!?!