Inhumane #AtoZChallenge @AprilA2Z

Life's about choices. It's these choices that define us.
Making a big decision is scary.
But you know, what's even scarier?
Regret!
Today, I'm saving us from lifelong ignominy.
I'm letting the 2 Ps – Pride and Purse define my life.
So, you will have to go, little girl. But don't worry, it'll be quick.
PS : "Pride" refers to pride of having a male child which is lost with the birth of girl child. Also, some clans (upper castes and tribes) would rather murder female infants than give them to a rival group even in marriage. "Purse" refers to the dowry as girls are seen as an economic burden.
My theme for this year's Blogging from A to Z April Challenge is Crime Stories in 55 Words.
Today's story, I is for Infanticide…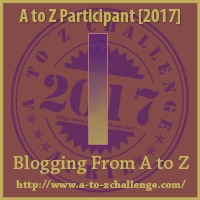 You can check out my A-Z posts thus far by clicking on a highlighted letter!
A B C D E F G H I J K L M N O P Q R S T U V W X Y Z