If We Were Having Coffee…16th September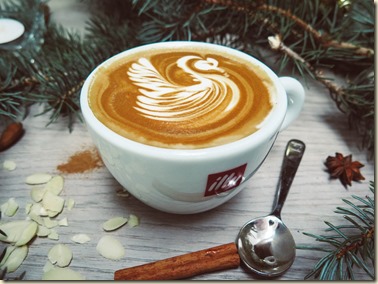 If we were having coffee, I'd thank you for seeing me. Yes, I would say that even before we exchanged the pleasantries. That's because I am desperate to chat with you and share all that's happening on this part of the earth.
Ok, before I get into all that excitement or rather lack of it, let me not forget my manners. So, how have you been! Hope September is treating you well.
As for me, well, I am tired. Ah! This tiredness is not because of hectic pace of life, which will always be the case and I am not complaining about it. I am tired of my internet. Yes, this thing that is now our lifeline. Pathetic does not even describe it. As I write this, the Google Chrome browser wheel is spinning and it's been doing that since the past 10 minutes. Don't believe me, see the number of attempts it has taken to download the above image from Pixabay.

The TWO datacards that I use for internet are just painfully sluggish. Though the mobile data works fine, but blogging from phone is something that I don't enjoy. So, whatever window of blogging time I got in a day, I used it to read. Yeah, no point in pulling my already thinning hair. Ah! Enough of ranting about this never-ending woe.
If we were having coffee, I'd tell you that I have been watching a lot of videos of Indian Stand-up comedians. Zakir Khan, Kenny Sebastian, Jeeveshu Ahluwalia, Amit Tandon, Varun Thakur, Vipul Goyal, Aditi Mittal, Aakash Gupta, Jaspreet Singh, Sorabh Pant are pretty funny and good in their acts. And there are a lot more who are equally witty and laugh riots. I like the funny observations these guys make from our daily life. It's something that we all can relate to. Have you watched any of these guys? If not, you MUST!
If we were having coffee, I'd tell you that Diwali is around the corner and I am in maid mode and busy sorting, discarding, cleaning everything in sight. Despite numerous instructions from KG to take it easy and do this 'spring cleaning' in a spaced out manner. But no marks for guessing that I am doing more than I should be doing only to get totally tired and drained at the end of the day. SIGH! When will I learn and when will I let go of my OCD for cleaning!!
If we were having coffee, I'd thank you for having coffee with me and ask you if we could meet next week, again?
If we were having coffee, I'd take your leave and wish you a relaxing and interesting weekend and a great week ahead. Take care and see you!!
Image Courtesy : Pixabay