Inspiring Travel Quotes to Fuel Your Wanderlust

We all love quotes. These are the words that have been expressed by others but resonate so deeply with us. They pack so much wisdom and insights  in a few words. They can be inspirational, thought provoking, or just entertaining to read. I searched the world wide web to gather some amazing travel quotes about journeys, self discovery, adventures that will spark your travel spirit and motivate you to pack your bags and hit the road.
So, get ready to be inspired.
Travel makes one modest. You see what a tiny place you occupy in the world. – Gustav Flaubert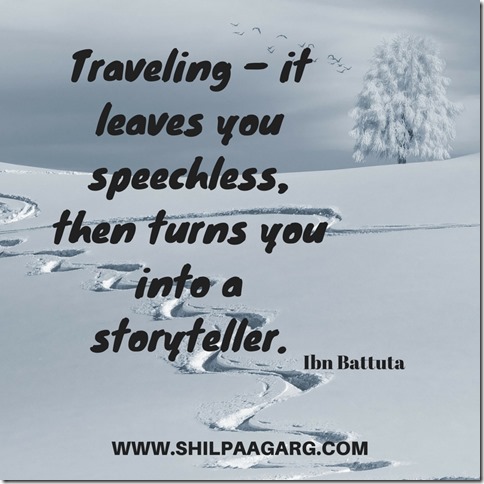 Traveling – it leaves you speechless, then turns you into a storyteller. –  Ibn Battuta
Adventure may hurt you but monotony will kill you.
If you reject the food, ignore the customs, fear the religion and avoid the people, you might better stay home. – James Michener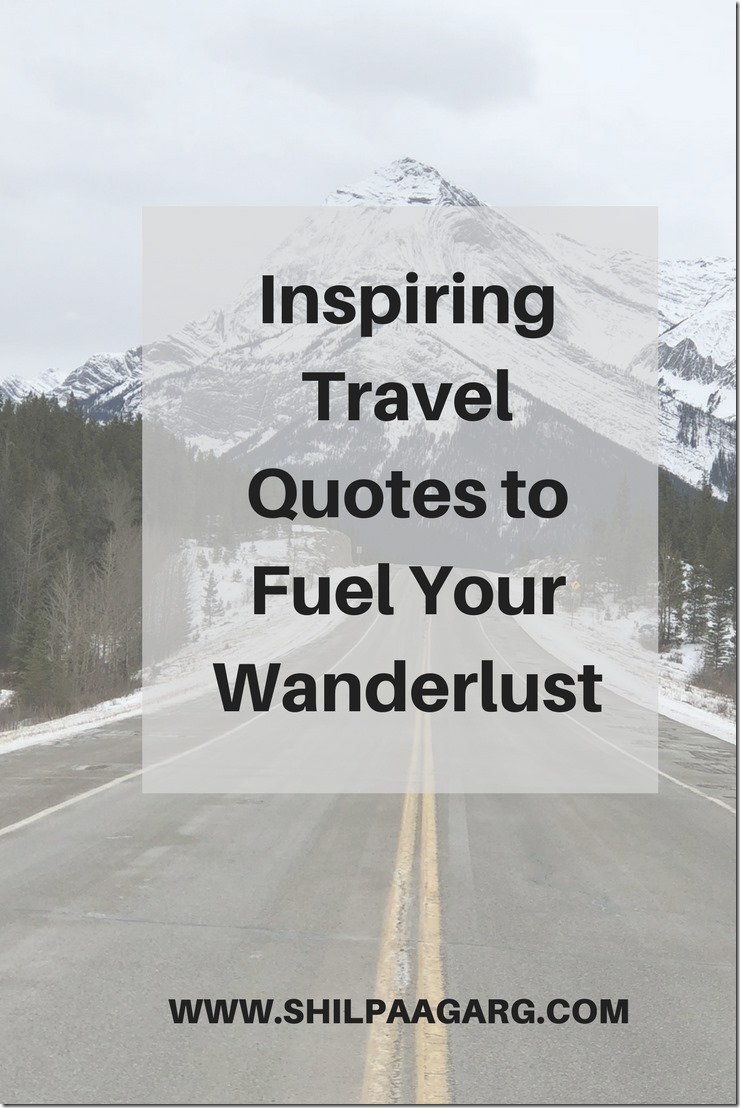 The world is a book and those who do not travel read only one page. – Agustine of Hippo
Stop worrying about the potholes in the road and enjoy the journey. – Babs Hoffman
Fear is only temporary. Regrets last forever.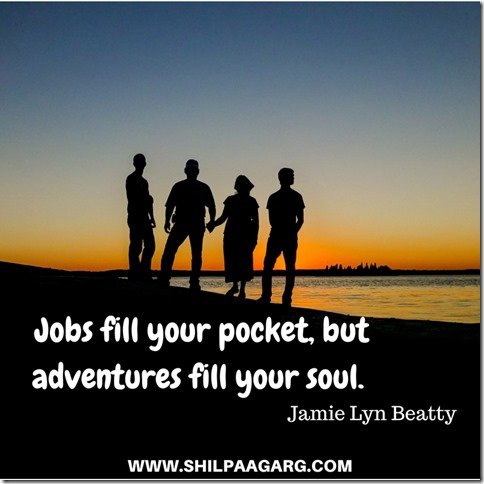 Jobs fill your pocket, but adventures fill your soul. – Jamie Lyn Beatty
Travel doesn't become adventure until you leave yourself behind. – Marty Rubin
Twenty years from now you will be more disappointed by the things you didn't do than by the ones you did do. So throw off the bowlines, sail away from the safe harbor. Catch the trade winds in your sails. Explore. Dream. Discover. – Mark Twain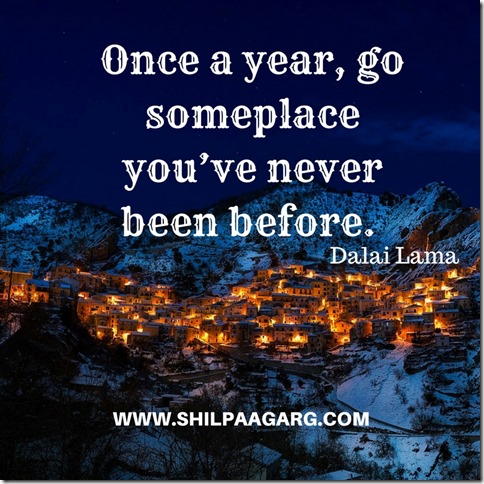 Once a year, go someplace you've never been before. – Dalai Lama
To awaken alone in a strange town is one of the pleasantest sensations in the world. – Freya Stark
Stuff your eyes with wonder, live as if you'd drop dead in ten seconds. See the world. It's more fantastic than any dream made or paid for in factories. – Ray Bradbury
Work. Travel. Save. Repeat.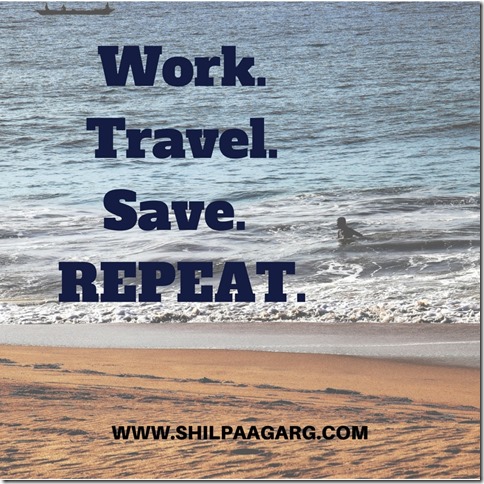 Hopefully, these travel quotes have inspired you to explore this big beautiful world that we live in.
Which is your favorite travel quote?  Share it in the comments below!