5 Travel Books to Spark Your Wanderlust
One of the reasons why most of us love reading books is because they let us travel far and wide, without moving our feet.
Today, I am sharing 5 books that will spark your wanderlust and inspire you to book your ticket for the next trip.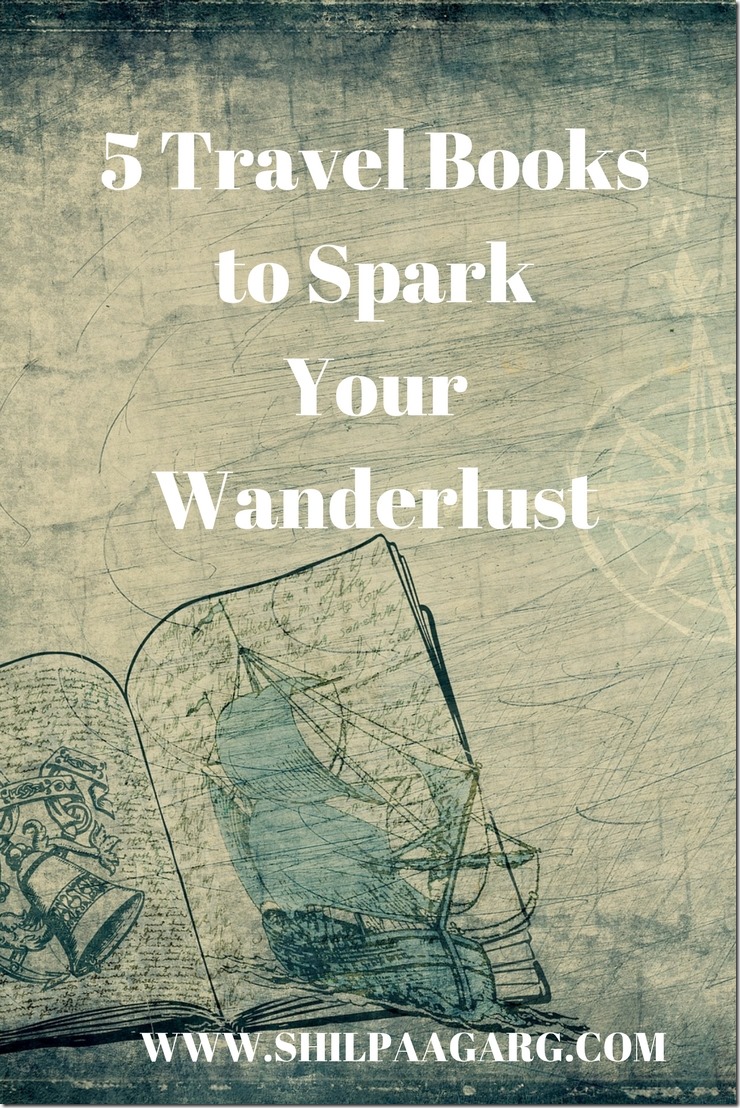 There are thousands of books where locations are the backdrop and you get to know a lot about the place through the story of the protagonist. In this post, I am listing 5 books with publishers' descriptions that are about the journey and the destinations.
1. MY HOLIDAY IN NORTH KOREA BY WENDY E. SIMMONS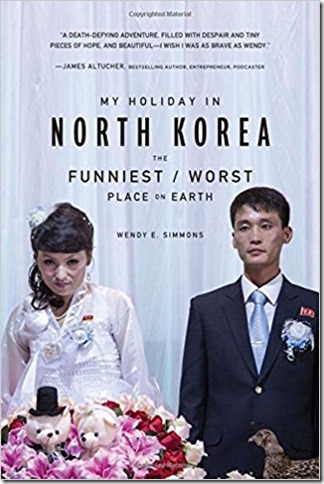 Most people want out of North Korea. Wendy Simmons wanted in. In My Holiday in North Korea: The Funniest/Worst Place on Earth, Wendy shares a glimpse of North Korea as it's never been seen before. Even though it's the scariest place on Earth, somehow Wendy forgot to check her sense of humor at the border.
But Wendy's initial amusement and bewilderment soon turned to frustration and growing paranoia. Before long, she learned the essential conundrum of "tourism" in North Korea: Travel is truly a love affair. But, just like love, it's a two-way street. And North Korea deprives you of all this. They want you to fall in love with the singular vision of the country they're willing to show you and nothing more.
Through poignant, laugh-out-loud essays and 92 never-before-published color photographs of North Korea, Wendy chronicles one of the strangest vacations ever. Along the way, she bares all while undergoing an inner journey as convoluted as the country itself.
2. NO BAGGAGE BY CLARA BENSEN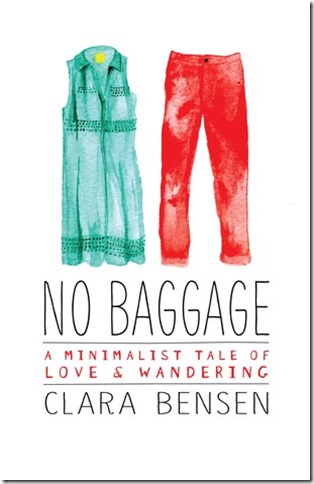 Newly recovered from a quarter-life meltdown, Clara Bensen decided to test her comeback by signing up for an online dating account. She never expected to meet Jeff, a wildly energetic university professor with a reputation for bucking convention. They barely know each other's last names when they agree to set out on a risky travel experiment spanning eight countries and three weeks. The catch? No hotel reservations, no plans, and best of all, no baggage.
Clara's story will resonate with adventurers and homebodies alike — it's at once a romance, a travelogue, and a bright modern take on the age-old questions: How do you find the courage to explore beyond your comfort zone? Can you love someone without the need for labels and commitment? Is it possible to truly leave your baggage behind?
3. THE GOOD GIRL'S GUIDE TO GETTING LOST BY RACHEL FRIEDMAN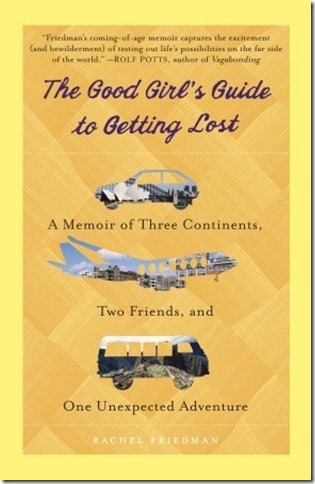 As her candid coming-of-age journey takes her to Australia and South America, curious Rachel discovers and embraces her love of travel and unlocks more truths about herself than she ever realized she was seeking. Along the way, the erstwhile good girl finally learns to do something she's never done before: simply live for the moment. A riveting and relatable read.
4. HOLY COW: AN INDIAN ADVENTURE BY SARAH MACDONALD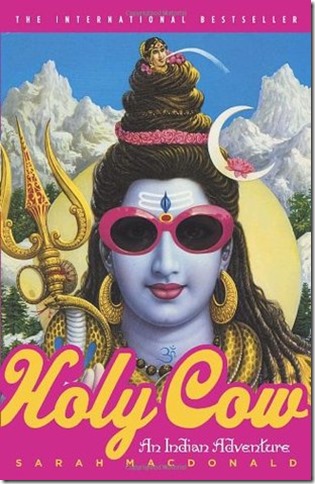 Holy Cow is Macdonald's hilarious chronicle of her adventures in a land of chaos and contradiction, of encounters with Hinduism, Islam and Jainism, Sufis, Sikhs, Parsis and Christians and a kaleidoscope of yogis, swamis and Bollywood stars. From spiritual retreats and crumbling nirvanas to war zones and New Delhi nightclubs, it is a journey that only a woman on a mission to save her soul, her love life—and her sanity—can survive.

Founders of Lonely Planet Tony and Maureen Wheeler have produced travel guides to just about every corner of the globe. After thirty years in the business, they have been hassled by customs, cheated by accountants, let down by writers, banned in Malawi, berated for their Burma guide and had books pirated in Vietnam. Through it all, their passion for the planet and traveling certainly hasn't diminished and comes shining through in this enthralling travelogue.
These are just a few books to get you inspired and started to take you away on adventures and travels around the world.
Have you read any of these? What are your favorite travel-related books that you've read? Does reading spark your wanderlust?
My theme for this year's Blogging from A to Z April Challenge is Notes from the Road, which has my thoughts, views, experiences, tips, stories inspired by my years on the road.