Karma
Dec 2009
It was a cold evening. I was driving back home when I saw this woman, standing beside her car. I could see that she was so very distraught with worry and stress.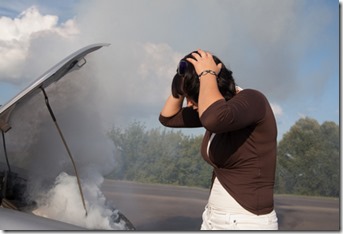 As she looked helplessly once again at the machinery under the bonnet, I stopped by and asked her, "Can I help you?"
She looked at me gratefully and stepped aside.
I looked at all the terminals and the clamp connections and then I saw a leakage in the cooling system. Since it was a something beyond my expertise with the cars, I called up my mechanic, Jay.
Jay assured that the tow truck would arrive in 15 minutes. I suggested that we grab some coffee, just across the road. Her eyes showed a slight hesitation but soon gave way to a smile.
Her phone was dead, so she made a call to her husband from my phone.
We chatted for a while about this and that and soon Jay came with his tow truck. I offered to stay with her, till her husband arrived but she insisted that I left as it was getting late.
"You are a real trooper. I can't thank you enough, but you must leave now", she said with finality.
As I said my goodbye to her, she smiled warmly at me.
Jan 2014
I am meeting my prospective in-laws for the first time today. While, the dad-in-law is a bit wary of me and is sizing me up. I must say, his silence is driving me crazy. The mother-in-law though also, hasn't spoken a word, but her warm smile is giving me a lot of comfort.
"So, young man, tell us about yourself?", boomed the old man's voice.
Before, I could say anything, my MIL said with that trademark warm smile, "He is a real trooper and is perfect for our daughter."
As I absorbed her words, and tried to make sense of it, I looked at her deeply and in that very instant, I realized, it's a small world!!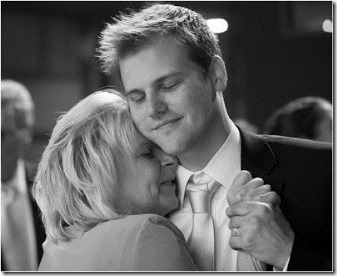 This is a fiction written for the Write Tribe's Wednesday Prompt 2014 #2 It's a small world
Linking it to January 2014 Ultimate Blog Challenge and NaBloPoMo
To read posts by fellow friends and UBC and NaBloPoMo participants, click here Jairam,Kajal, Kathy, Michelle, Nabanita, Richa, Suzy Que, Sheethal. Yes, we can do we with some more cheering and support.