Small Joys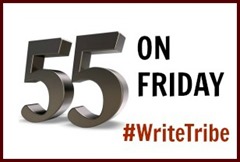 She broke into a smile on seeing again her constant companion of these past few months.
Her fingers grazed lightly to caress the soft contours.
As she buried her face and inhaled deeply, the refreshing smell awakened her senses.
Aah! The joy of snuggling up close and feeling the warmth of her freshly laundered blanket.
 Linking it to Write Tribe Festival of Words – 3 : Day 6 : 55 Fiction