Ways to Maintain Furniture
A home without furniture is incomplete. In fact, furniture is the first thing that we buy when we move in a house. After all, it provides us with a place to sit and relax, eat and sleep, work and enjoy… Our furniture takes up the majority of space and helps make our home feel lived in, welcoming and complete. And the best is that all this is #JustAClickAway.
Whether the furniture in our home is there for its functionality and/or beauty, it has to be maintained. After all, furniture is meant to be used and enjoyed.
Sharing today some of the ways to maintain furniture at home.
Leather Sofas and Upholstery

: Leather sofas add a touch of glamour and elegance to our home décor. However, cleaning and maintaining these stylish and plush sofas can be quite a challenge, as we cannot just wipe them down with a wet cloth and they can be easily damaged by improper cleaning techniques. Every now and then, we must follow the tips given below to give a long and a clean life to the leather sofas :

Vacuum clean the sofa by using the soft brush attachment. Let the crevice tool attachment suck up the dust and dirt from all the crevices and seams.
Make a cleaning solution by mixing equal parts of water and white vinegar. You can also use  commercial leather cleaner.
Dip a soft cloth (a microfiber cloth is best) in this solution and wring it out so that the cloth is just damp and not wet.
Wipe the entire sofa with this cloth while rinsing the cloth in the cleaning solution when necessary. It is best to start cleaning from the top and work your way down.
Dry the sofa with a clean cloth.
For conditioning, mix one part of white vinegar and two parts of linseed oil or flax seed oil. Using a soft, clean cloth, apply this mixture on the sofa in broad, circular motions. Leave it on overnight.
Next day, buff the sofa with a clean cloth to restore its shine.

Wooden Furniture : Wooden furniture is most preferred for its beauty, durability, and workability. Right from utilitarian furniture like the dining table and bedroom sets to the ones that have aesthetic appeal like side/coffee tables to even the ones which have symbolic or emotional appeal like the storage chests, wooden furniture is part of our every day life. Whatever their nature or purpose, wooden furniture needs our care and maintenance too. Here are some of the ways to manage our wood furniture :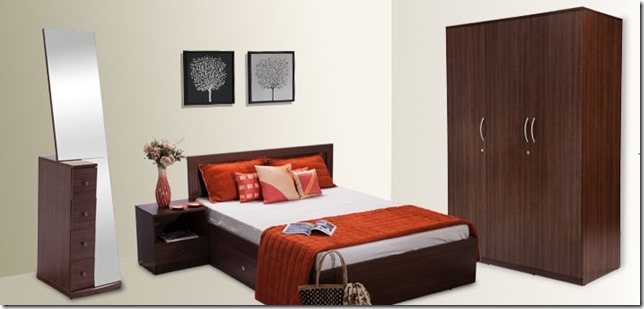 Wood furniture can be cleaned with warm water and mild dish soap. Yes, it is perfectly ok to clean furniture with water as long as you don't soak it with water! Wipe the dirt off the surface with soft cloth or paper towels. Then dry off any residual moisture with another dry soft cloth.
Frequent dusting removes dirt before it has a chance to settle in and make itself at home. Dusting often keeps an oily build-up from forming on wood furniture.
Keeping the wooden furniture out of the sun helps it from fading and destroying over time. The sun's heat may also dry out and shrink the wood, which will cause cracks.
Similarly, avoid placing wood furniture near heating units or vents. Dry heat will cause the wood to dry and shrink, leaving cracks.
For a quick-fix touch up, use the appropriate color shoe polish on scratches and chips, especially to make them less visible. Carefully using a matching-color felt-tip marker first will hide it even better.

Upholstered Furniture : Upholstered furniture is not only trendy but also has a great aesthetic appeal. It can be customised with endless options depending on our taste and preferences. But with time, fabric upholstery picks up grease and grime and starts to look dull and tired. We can reduce the amount of damage to these soft furnishings by taking a few simple precautions :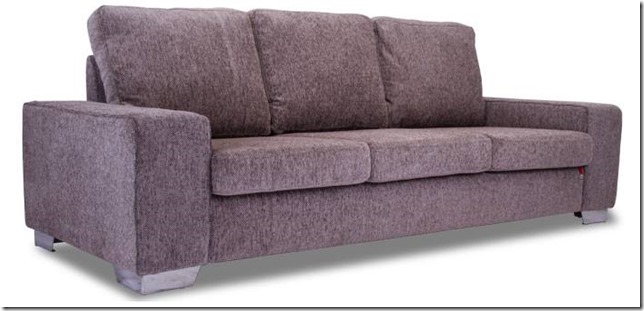 Vacuum the upholstered furniture daily/weekly for general cleaning. This also prevents dirt from becoming embedded into the fabric fibres. You can also use a brush to gently whisk the dirt away. Of course, use a soft bristled brush so that you don't snag the fabric.
Arm caps and covers help to protect from soiling the arm rests from body oil/sweat.
Some seats get more usage than others. It is a good idea to keep rotating seat cushions frequently to prolong life and appearance of areas prone to wear and tear. Changing the cushions around from one part to the other will ensure even usage.
Depending upon the fabric label, wash or dry-clean the fabric upholstery from time to time.
Avoid direct sunlight as it can cause the fabric to fade and even fray. Proper ventilation can help protect from fumes from cooking or smoke which can also harm the upholstery fabric.
It is best to have a professional clean your upholstered furniture every couple of years for it shine in its original glory.
By adopting simple practices regarding the use, care, and maintenance of  our furniture, we can make it look as good as new for years to come.