Forgery #AtoZChallenge @AprilA2Z
My theme for this year's Blogging from A to Z April Challenge is Crime Stories in 55 Words. Today's story, F is for Forgery…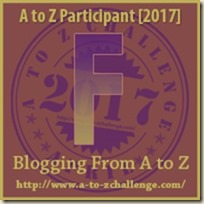 "Dear People. Don't cry. I'm taking a nap which is going to last till eternity…"
Tears cloud my vision as I read my girlfriend's suicide note for the nth time.
The detective reminds me to identify her handwriting.
I nod in agreement.
It's hard to suppress a smile as I admire my handwriting forgery skills.
You can check out my A-Z posts thus far by clicking on a highlighted letter!
A B C D E F G H I J K L M N O P Q R S T U V W X Y Z