Gambling #AtoZChallenge @AprilA2Z
My theme for this year's Blogging from A to Z April Challenge is Crime Stories in 55 Words. Today's story, G is for Gambling…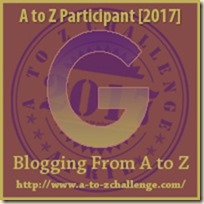 His heart is slamming against his rib cage. A bead of sweat forms on his brow.
The battles raging within overwhelms him.
He swings like a pendulum between hope and despair.
It's hard to forsake a winning streak, even harder to leave when you're on a losing one, muses Yudhisthira as he finally stakes Draupadi.
You can check out my A-Z posts thus far by clicking on a highlighted letter!
A B C D E F G H I J K L M N O P Q R S T U V W X Y Z