Knotty Affairs #AtoZChallenge @AprilA2Z

Every day, he walks the same route.
He leaves his home precisely at 6.30 am.
By 6.45 am, he reaches the kiosk to buy cigarettes.
He takes the deserted by-lane as a shortcut to the park at 6.55 am.
That's where we'll jump him and throw him in the waiting car. It won't be easy!
My theme for this year's Blogging from A to Z April Challenge is Crime Stories in 55 Words.
Today's story, K is for Kidnapping…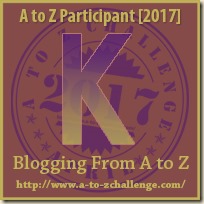 You can check out my A-Z posts thus far by clicking on a highlighted letter!
A

B

C

D

E

F

G

H

I

J

K L M N O P Q R S T U V W X Y Z