Lowbrow Acts #AtoZChallenge @AprilA2Z

They knew, their quarrel was unjust, still they argued, every day.
Sometimes, people would intervene but mostly they gathered around to witness the spectacle.
That day, the sparks of their hatred fell on the crowd.
That day justice was delivered swiftly by the lynching mob as they tossed their body parts at the circling vultures.
My theme for this year's Blogging from A to Z April Challenge is Crime Stories in 55 Words.
Today's story, L is for Lynching…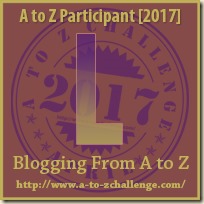 You can check out my A-Z posts thus far by clicking on a highlighted letter!
A

B

C

D

E

F

G

H

I

J

K L M N O P Q R S T U V W X Y Z