Murder #AtoZChallenge @AprilA2Z

It was at that moment, when he closed his eyes, a realization, that was unknown until this time, dawned at him.
And that made him feel unexpectedly buoyant.
Drunk on his new-found power, he wondered, "It's so easy. It takes years to grow and all it takes is a little push to extinguish a life!"
My theme for this year's Blogging from A to Z April Challenge is Crime Stories in 55 Words.
Today's story, M is for Murder…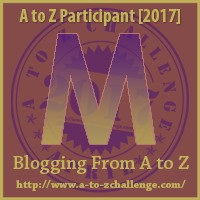 You can check out my A-Z posts thus far by clicking on a highlighted letter!
A

B

C

D

E

F

G

H

I

J

K L M N O P Q R S T U V W X Y Z