Ravaged #AtoZChallenge @AprilA2Z

For a long time, she tosses and turns, the creak of bed springs giving her company in the silence of the night.
Her thoughts race and dart back and forth dragging her into the dark rooms of her mind.
All she wishes for is some undisturbed sleep.
But looks like he raped her head too.
My theme for this year's Blogging from A to Z April Challenge is Crime Stories in 55 Words.
Today's story, R is for Rape…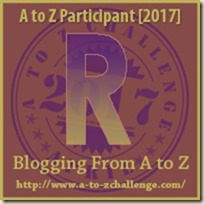 You can check out my A-Z posts thus far by clicking on a highlighted letter!