Snitch #AtoZChallenge @AprilA2Z

I appear relaxed, but inside I'm all nerves as I walk out the door.
Without looking back, I then break into a run.
A hand stops me.
"You should be in better shape before doing this", the guard sniggers while pulling the slimming-belt covering my tummy.
"Why do you think I took it", I remark.
My theme for this year's Blogging from A to Z April Challenge is Crime Stories in 55 Words.
Today's story, S is for Shoplifting…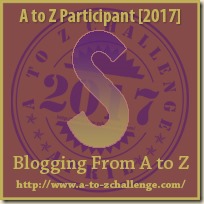 You can check out my A-Z posts thus far by clicking on a highlighted letter!