Terrible Tragedy #AtoZChallenge @AprilA2Z

There's something magical about a bazaar.
It's always abuzz with lively sights, sounds and smells, she observes nonchalantly.
Listlessly, she buys some things and rushes to her car to get away from it all.
"Madam, your bag", says the panting boy.
She turns towards him with shock or may be surprise as the bomb explodes.
My theme for this year's Blogging from A to Z April Challenge is Crime Stories in 55 Words.
Today's story, T is for Terrorist Acts …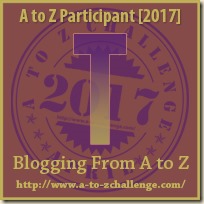 You can check out my A-Z posts thus far by clicking on a highlighted letter!