Taking Stock of My 2017 Book Reading Challenges
It's that time of the year when we all sit back and assess and reflect on our goals, achievements and struggles of the year that has gone by. And we also dream and plan for the year ahead. And it's the perfect time to take stock of my 2017 Book Reading Challenges.
I had taken some ambitious reading goals at the beginning of 2017. Let's check out how I fared with them.
1. Goodreads

Shilpa
has
completed her goal of reading
125 books in
2017!
2. HT Brunch Book Challenge : Goal was to read 36 books by 31st December, 2017. I posted 49 books for this challenge.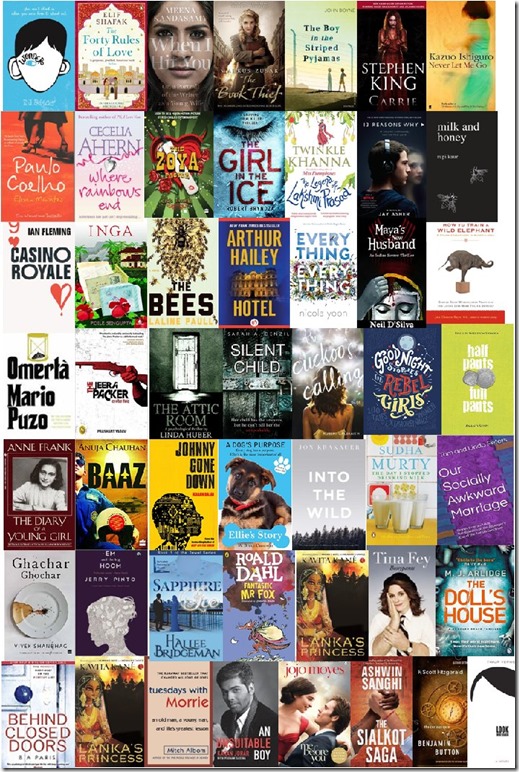 3. 2017 Pop Sugar Reading Challenge : Ah! This was my favorite challenge. Thanks to this, I read such diverse books and authors. And the best part was hunting for the books for the prompts and looking at my excel sheet every now and then for review.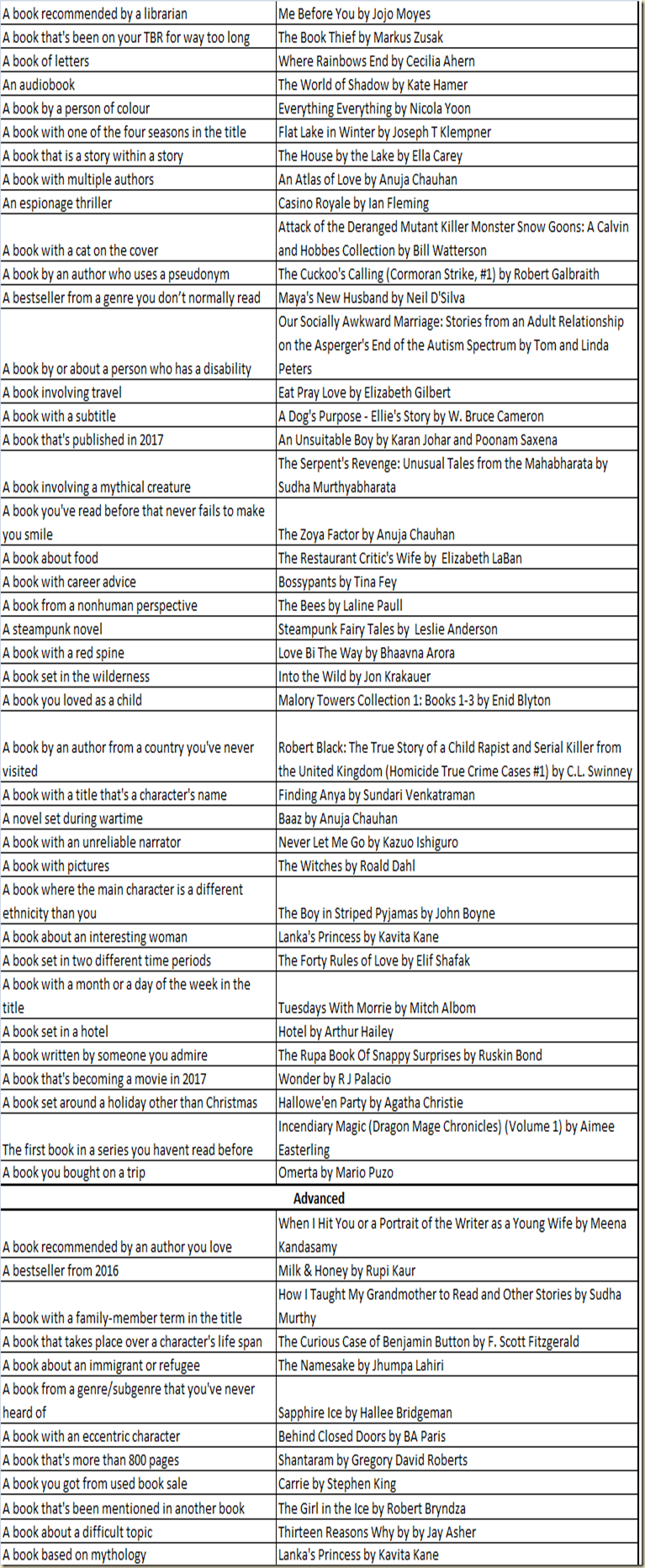 4. The 2017 Audiobook Challenge : I had plans to be a Weekend Warrior ie listen to 5-10 audio books, but I ended up being a Newbie. I listened to just one audio book.
5. Banned/Challenged Books Reading Challenge 2017 . For this challenge, I read Carrie by Stephen King and The Diary of a Young Girl by Anne Frank. Both these books were banned in schools in the US.
6. 2017 Diverse Reading Challenge : There were prompts for the various months and I aced this challenge truly.
6. eBooks Reading Challenge 2017 : Of the 125 books that I had read in 2017, only 2 were paperbacks and I was an audio book. So, I aced the last level, 'Empty the Cloud' of this challenge. This clearly shows that I am a total Kindle convert now.
7. Humor Reading Challenge 2017 : This is my favorite genre. I wanted to read more than 15 books for this challenge, but I ended up reading 11 only so I completed the Comedy Writer Level of this challenge.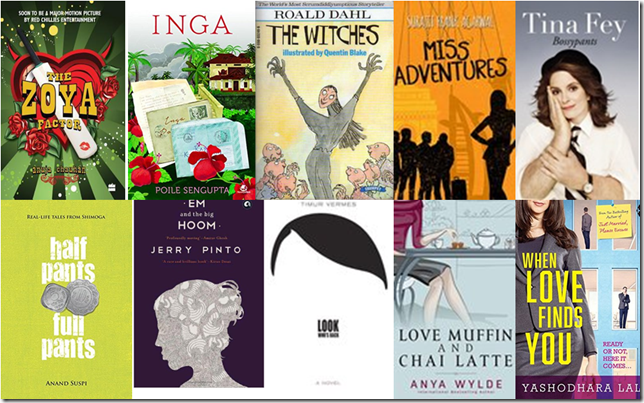 9. LGBTQIA Reading Challenge 2017 : One had to read just 1 book for this challenge, I read Vivek & I by Mayur Patel.
10. #ReadMyOwnDamnBooks 2017 : While I read quite a lot from my unread Kindle library, I failed miserably in reading physical books which are growing by the day. Will change that in 2018.
In all, it has been an excellent reading year. Despite the challenges of life, was still able to prioritize reading. Thanks to these challenges, I read some terrific books and alternative genres that I would not have discovered or tackled on my own. And that truly expanded my reading horizon. I tracked my progress on an excel sheet and reviewing it from time to time inspired me and pushed me to go for the finish line. And am I glad of achieving my goals?
So, what did you read last year? Have you joined any reading challenge?
Stay tuned to my next post where I will share my Reading Goals for 2018.