7 Pro-Tips to Buy Kids Wear Online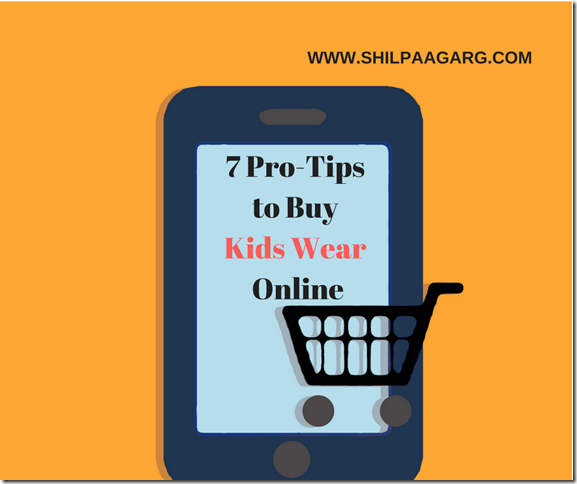 Shopping for kids wear with kids? The mere thought of it can make most of us shudder. While shopping for most mothers is a fun and enjoyable expedition, the same is not true for kids. Shopping makes the kids overexcited or bored, tired and hungry and make some of them throw passionate tantrums. And amidst all this, we would want them to try multiple clothes in the trial room, with long queues and other equally impatient customers. Before this outing is complete, the kids are irritated and mothers are truly frustrated. And the whole experience can be described in one word and that would be a Nightmare!
With online shopping, these tantrums and nightmares have become passé. When the kids are sleeping or in school, you can shop to your heart content without leaving the house or even changing out of your pajamas. While online shopping is convenient, with great deals and wide variety and is hassle free, it comes with the worry that because you're buying kids wear without trying on them, the size/fit might not be right and there might be issues in returning/exchanging.
Fret not; here are 7 tips to make sure that never, ever happens when you are shopping online for kids wear…
Get the measurements. You know that the sizes vary with brands and even the batch, the products were made in. This is easily sorted in a store by taking a quick trip to the trial room, the same cannot be done with online shopping. You need to take out that good old measuring tape and make a note of your child's body measurements.
Check the size charts. Compare your child's actual measurements with the size chart of the clothing item on the shopping site and determine which size you should actually be ordering.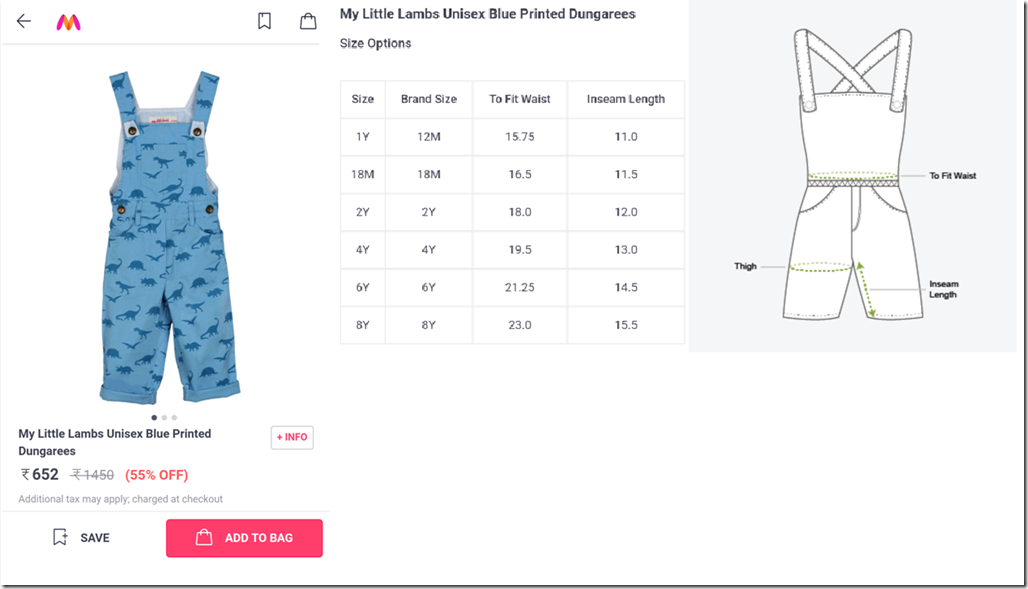 Read the reviews. Research shows that 97 percent of consumers read online reviews, and they trust reviews as much as recommendations from friends and family. So, read the personal experiences of the customers with the product/service before buying.
Know a bit about clothing material. The feel of a material is as important as the size. Since you can't touch the fabric and often can't know the texture of an item just by looking at the picture, it's a good idea to familiarize yourself with the fabric content. Read about the material on the labels of the clothes in your cupboard and compare it with that of the online product.
Read the Return/ Exchange policy carefully. Familiarize yourself with the return policies before you order. Things to look for: free returns, how long you have to send the product back, whether or not you can make exchanges, if returns can be made in store and if there is a pick-up fee.
Be flexible. Be prepared to receive a product which is a shade different from what it looked in the picture. As you know, colors vary with batches.
Make notes. Keep a record of online retailers and brands you shopped with along with the sizes ordered and your experience. It would make your future purchases easier.
Happy Shopping!
Do you prefer shopping online for your children's clothes or in store? Which online retailers are your favorites? Have you had any online-shopping mishaps? Do share in the comment box below!