They Have Opened Their Doors For Cancer Patients #WATWB
Sikh community is known for its selfless service for the betterment of humanity. Whether it is about opening its doors to those caught up in the Manchester terror attack or feeding the Rohingya refugees or offering Gurudwaras for Eid Namaz during the floods in Dehradun or sending food relief to victims in post-earthquake Nepal or disaster relief in Albania, Turkey, Somalia and Pakistan, Sikhs from all over the world provide humanitarian services in the form of not only immediate aid but also rehabilitation for the needy. Free langars (meals) are served at all Sikh Gurudwaras, wherever they may be in the world.
Few days ago, the Sikh community in Mumbai opened its Gurudwaras for cancer patients and their relatives who come to the city for the treatment. Patients and family members are accommodated in around five Gurudwaras and given four meals a day.
"We had observed that patients and their relatives who can't afford to stay in the city sleep on the streets near the hospitals. We opened the doors to them, and that is how the initiative started," said Manmohan Singh, general secretary of Sri Guru Singh Sabha, Mumbai (Dadar Gurudwara), the apex body of Gurudwaras in Mumbai.
12 November 2019 marks the 550th birth anniversary of Guru Nanak Dev. They intend to increase this to 550 beds to commemorate this special occasion in 2019.
The Gurudwara committee is in the process of introducing recreational activities and counseling sessions for these patients in order to build a healthy environment for patients to recover faster.
Today when religion is being misinterpreted and misused to disrupt peace and inflict misery upon others, Sikh community instills our faith in humanity.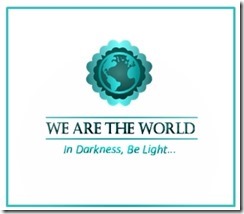 This post is part of the We Are the World Blogfest, a monthly event created by Damyanti Biswas and Belinda Witzenhausen to showcase stories of hope and light. This month I'm helping out as a co-host, along with extraordinary bloggers Peter Nena, Andrea Michaels, Inderpreet Kaur Uppal and Damyanti Biswas —please hop over to check out their WATWB posts as well as from other WATWB participants for a dose of feel-good to last you a whole month. You'll be happy you did!
Click HERE to check out the intention and rules of the blogfest and feel free to sign up at any time. You are always welcome!