Gift a Life – Donate Organs
It is called the gift of life. No words can ever express gratitude for this selfless act of passing on the gift of life. It is the legacy that we can leave behind… a priceless treasure that would be cherished by receiver and his family and our loved ones too.
Yes, I am talking about Organ Donation.
August 13 is World Organ Donation Day. It is celebrated to promote organ donation for those who are in need of them.
Organ donation is the harvesting of an individual's organs after he or she dies for the purpose of transplanting them into another person. The person who gives the organs is called a donor while a person who receives the organ is called a recipient.
Becoming an Organ Donor is a win-win situation for all. Here are some reasons why, we must opt for organ donation:
This one act of ours can help save lives and make a difference.
Experts say that the organs from one donor can save or help as many as 50 people!! Organs and tissues that we can can donate include kidneys, heart, liver, pancreas, intestines, lungs, skin, bone and bone marrow, cornea, heart valves and veins. Organs are used to save lives by replacing diseased organs with healthy ones. Corneas are transplanted to give sight and heart valves are used in valve replacement surgery. Skin grafts are used for burn victims. Bone, tendons and ligaments, veins can be used in reconstructive surgeries.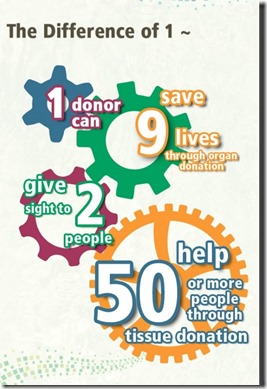 It can give a second chance at life to the organ recipients. For some, an organ transplant means no longer having to be dependent on costly routine treatments to survive.  It allows many recipients to return to a normal lifestyle and/or have a better quality of life.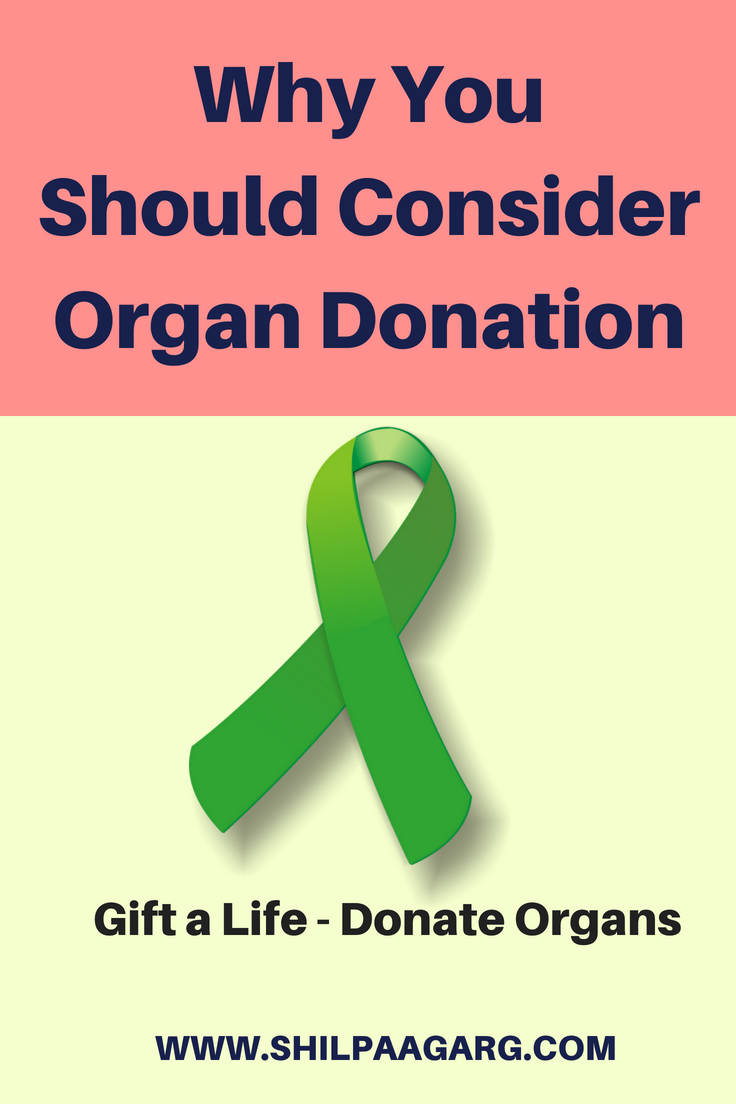 Our own families may take comfort in the fact that their loss may help to save or improve the lives of others.
In 2013, I pledged to donate my organs. I have requested that after my death any part of my body be used for transplantation. I carry this card in my purse always. And my family knows about this wish of mine. I just hope that they do remember to carry out this wish at the right time.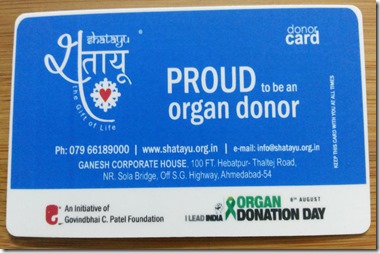 They say in the midst of darkness, an enduring light shines strong and bright. It is the light of hope. So, give the gift of hope to someone. Gift a life to somebody. Be an Organ Donor.
Organ Donation… What do you think about it?