She's Doing Her Bit to Reduce Plastic Menace #WATWB
Single-use plastic products are a big environmental hazard with a number of Indian states finally putting curbs on their use. While we may or may not have taken to using plastic alternatives in our everyday life, there is one person who is making efforts to limit the use of plastic in a small but significant way.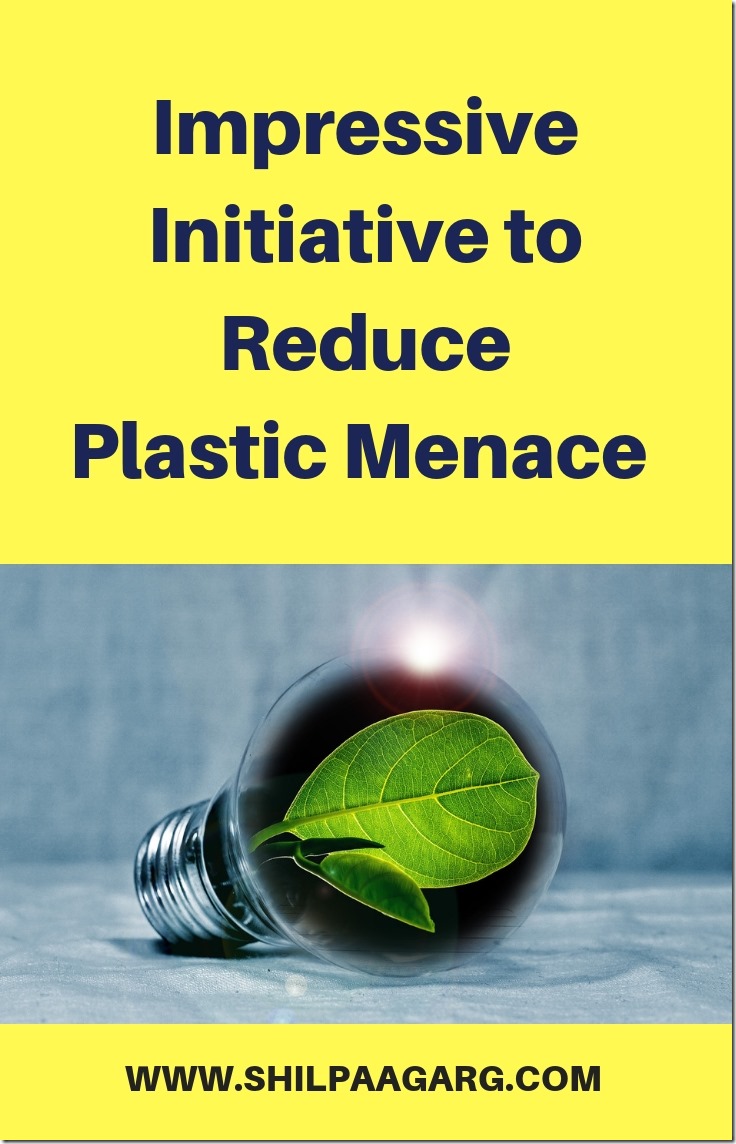 Meet Sameera Satija who, in a bid to reduce the use of disposable plates and glasses, has launched a 'crockery bank' that lends steel utensils to various programmes and events – all free of cost.
How she started this one-of-the-kind initiative, Sameera shared that the large number of disposable plates, glasses that were left behind after any bhandara, langar, chabeel in public places always appalled her. Though people are doing good by serving food and drinks for free, but in the process, were generating a lot of waste which ends up harming the environment and health.
Sameera knew that asking people to buy steel cutlery will not solve this problem since many people will not agree to do so. To overcome this barrier, she created a Facebook page called 'Crockery Bank for Everyone' with a simple formula "ask – use – wash – return".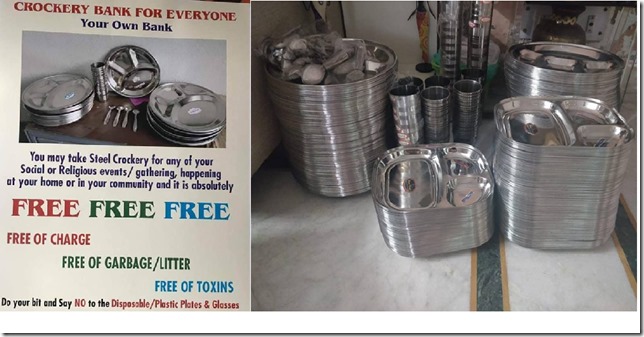 Apart from giving steel cutlery, Sameera is also spreading awareness on how to wash them in an eco-friendly manner, she suggests users to use potassium permanganate and soap nut powder; they are eco-friendly so the left out water can be utilised in watering the plants around, thereby ensuring zero harm is done to the soil, water or ground.
Sameera's 'Çrockery Bank' is operational in Gurugram and three places in Delhi right now. She hopes that people will get encouraged by this initiative and more such banks will start opening up at the community level.
Sameera's is doing her bit to curb the menace of plastic pollution and her initiative is truly awe-inspiring and applause-worthy.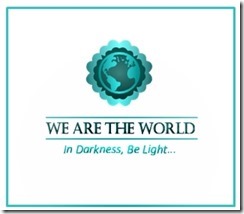 This post is part of the We Are the World Blogfest, a monthly event created by Damyanti Biswas and Belinda Witzenhausen to showcase stories of hope and light. This month I'm helping out as a co-host, along with extraordinary bloggers Eric Lahti, Inderpreet Uppal, Sylvia Stein and Peter Nena —please hop over to check out their WATWB posts as well as from other WATWB participants for a dose of feel-good to last you a whole month. You'll be happy you did!
Click HERE to check out the intention and rules of the blogfest and feel free to sign up at any time. You are always welcome!