Are Cookbooks a Thing of the Past?
My husband KG, is passionate about cooking and eating good food.
After marriage when he realized that I could barely cook, he gifted me The Fool Proof Cookbook: For Brides, Bachelors & Those Who Hate Cooking. This book was my friend, philosopher and guide in the kitchen. As I moved from a novice to cook, KG moved ahead from a cook to a chef. During this journey, cookbooks have been our constant companions. We both love cooking new recipes from cookery books and today we have more than 50 cookbooks in our book cupboard.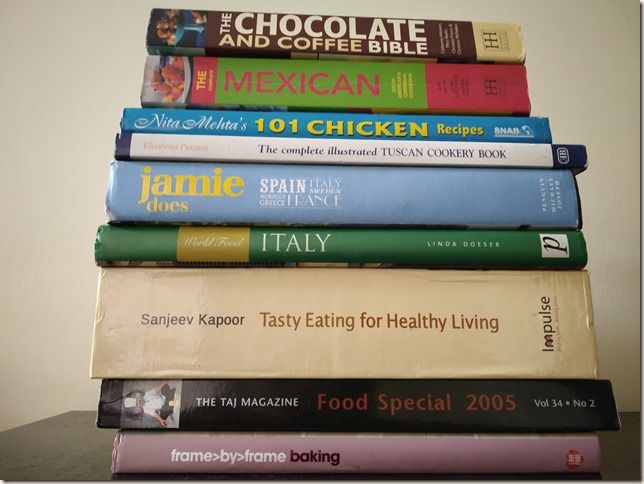 Today, the amount of information that is available at a click of button is astounding. With growing number of food blogs, articles, online food publications and youtube channels, the ease of accessing recipes is simple and easy. So, are cookbooks a thing of past?
I don't think so. Here are my reasons, why cookbooks will not go out of print and fashion and why should you should refer to them from time to time…
1. When you are not sure of what you want to eat and cook, flipping through a thoughtfully curated collection of recipes in a cookbook gives that much needed inspiration.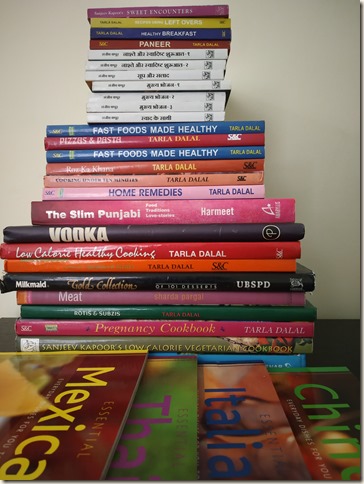 2. Cookbooks are great for daily/weekly/monthly meal planning. With meal planning, you eat better, healthier food, do more cooking for yourself and put more thought into what you eat, and try new recipes too. Cookbooks have recipes divided into various courses, cuisines, seasons, types of cooking, category of foods, etc. So, you can pick recipes which suit your taste and foods that matter to you.
3. You can add your notes, twists or variations that you have explored, in the margin of the book for future reference. And who knows, that your version of the recipe is loved and cherished by the next generation!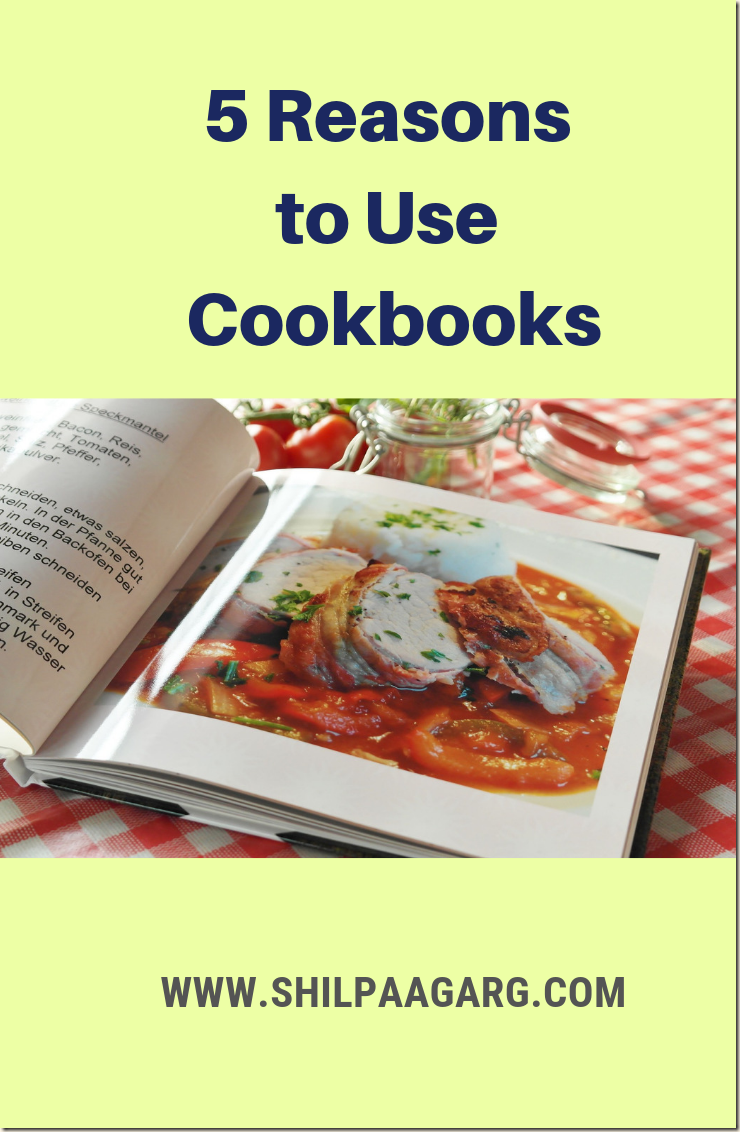 4. Unlike the online recipes, recipes in the cookbooks are written by chefs or food professionals, so the recipes are tried and tested and well curated. The other day, I looked at a cake recipe by a famous food blogger and I felt that the quantity of baking powder was a bit too much. But the number of comments that said, "Fabulous recipe! My cake turned out great", made me go with the shared recipe. And predictably, the batter rose rapidly and collapsed and the cake tasted bitter.
5. While cooking, you don't have to go back and forth to the laptop or small screen of the phone to look at the recipe. A cookbook propped up on the kitchen counter or dining table is easy to access and refer to from time to time.
I am baised towards cookbooks for these reasons. What about you? Do you love using cookbooks or online recipe resources?
My theme for this year's Blogging from A to Z April Challenge is Food Talks. Join me for some interesting, fun conversations about food experiences, experiments, basics, tips, ideas, hacks, trends and much more.