Raipur Women Make 2 Lakh Green Diyas #WATWB
As festive season is being celebrated all over India, the women of Ban-Charauda in Raipur, Chattisgarh are extremely busy—applying another coat of paint or drawing beautiful motifs on the diyas (small lamps) that they make from cow dung. This Diwali, the women self-help groups (SHG) of Ban-Charauda are making over 2 lakh green diyas made up of cow dung to help India celebrate a cleaner and greener Diwali.
Made out of cow dung, dried and powdered herbs and tamarind seed paste – the cow dung diyas are 100 per cent eco-friendly and can last a long time. Even if they are discarded after the festivities, they will decompose in a jiffy, leaving no residue.
Gothaan, which literally translates as a cattle shed, is a programme introduced across 1905 villages of Chattisgarh in 2019, aimed to empower the livelihood of rural women through cattle rearing and procuring dairy, as well as repurposing cow dung into eco-friendly daily-use items.
In early 2019, when Ban-Charauda village was enlisted in the Gothan project, the basic idea was to involve the village women in producing vermicompost and organic manure from cow dung. Little did the authorities know that the women would invest their creativity and launch a range of innovative organic products like idols of gods and goddesses, flower pots, candle stands, mobile phone stands and even keychains… all made from cow dung.
The process of making these green diyas is quite interesting. First, the cow dung is dried and powdered in a machine, following which compostable adhesives like tamarind seed paste is added for binding. Then, dried herbs are added for fragrance and preservation, the dough is kneaded and placed into diya-shaped moulds. Once dried, the diyas are painted with all-natural colours and ornate motifs.
This slideshow requires JavaScript.
Priced between Rs 2 to Rs 10 per piece depending on their size and decorative intricacy, these cow dung diyas have already landed advance orders in bulk from cities all over India. Needless to say, the women artisans are working day and night on a war footing to keep up with the market demand. Around 4,000-5,000 diyas are being produced each day at Ban-Charauda SHGs.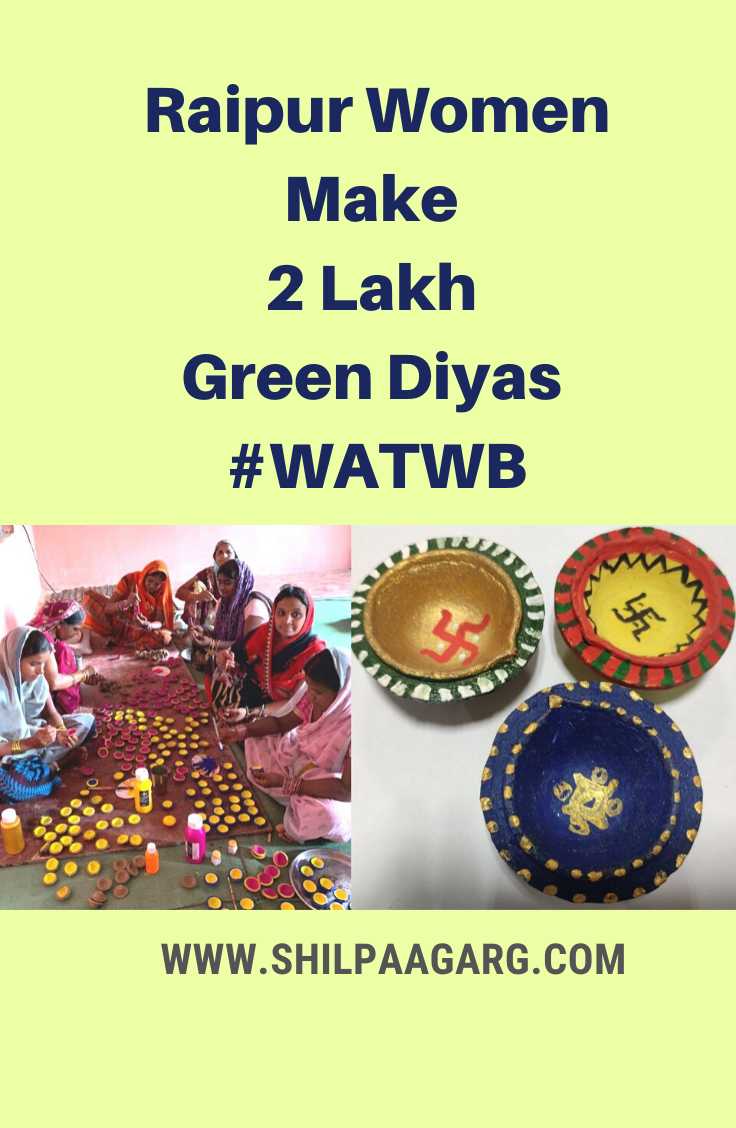 Gothan is managed by an all-women group. Their daily tasks are hardly a cakewalk. From tending to a huge horde of cattle to ensuring their food, water and even medicines – the women in-charge of the Gothaan have a lot on their plates. Yet, they manage to take some time out and collect all the cow dung, which are later sold and repurposed by several other SHGs.
As more and more individuals are inching towards a greener Diwali, the cow dung diyas can truly be a perfect item for them this festive season.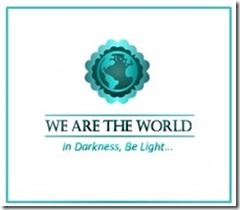 This post is part of the We Are the World Blogfest, a monthly blogging event created by Damyanti Biswas and Belinda Witzenhausen to showcase stories of hope and light. This month, I'm helping out as a co-host, along with extraordinary bloggers : Lizbeth Hartz, Sylvia McGrath, Mary J Giese and Belinda Witzenhausen. Please hop over to check out their WATWB posts as well as from other WATWB participants for a dose of feel-good to last you a whole month. You'll be happy you did!