A Student Needed Help With Tuition, An Unlikely Group Stepped Up: Prison Inmates #WATWB
---
Sy Newson Green was a high school freshman when his world pretty much fell apart. His dad needed a heart transplant, and his mom was in an accident that impaired her vision. Both parents lost their jobs—and without their income, his future at the Palma School, the private all-boys Catholic high school he attended, was in peril.
But Green was about to get a helping hand he'd never expected from an unlikely source.
A group of inmates at California's Soledad Prison pooled their income from working jobs as prisoners, and with a little outside help, they raised most of Green's tuition to get him all the way through his sophomore year to graduation. All told, the sum was a whopping $32,000.
And the gesture was inspired by a book club!
Jim Micheletti, an English and theology teacher at Palma School launched a reading program at Soledad seven years ago, called Exercises in Empathy—and he never imagined the cascade of positive repercussions that would follow.
Sowing a Seed that would come Full Circle
In the program, Palma students and teachers met regularly inside the prison to discuss books with inmates. More than a simple exchange of ideas, it became an opportunity to change students' preconceived notions about inmates—and offered prisoners a chance to step outside those stereotypes.
"They go in thinking 'monster,' and they come out thinking 'a man, a human being.' They've done bad things, but there are no throwaway people here," Micheletti told CNN.
In 2016, one reading club selection, Miracle On The River Kwai by Ernest Gordon was the perfect book to change lives. The story chronicles the transformation of a group of prisoners of war from a mindset of 'survival of the fittest' to one of solidarity with one another and self-sacrifice.
Jason Bryant, who was serving a 26-year sentence for his part in an armed robbery, finished reading the book and was so inspired by the story, that he and fellow-inmate Ted Gray set out to emulate the book's example: "A small group of men made a different decision, and they decide to look out for each other."
Bryant and Gray also decided to channel their energy into creating a scholarship fund for a deserving Palma student—and, Sy Green, who excelled at his studies and sports, got the green light.
For the next three years, Bryant and Gray worked behind prison walls to gather donations to finance Green's education. Most of the donations were small, but a steady flow paid off.
Green, now 19, got his Palma diploma last year and is currently a student at San Francisco's Academy of Art University.
Bryant was granted clemency after serving 20 years, and now serves as the Director of Restorative Programs at CROP, a non-profit that focuses on reducing the recidivism rate via training, career development, and stable housing.
In a system where so many inmates are locked into a cycle of crime and punishment, Bryant found the key to lasting change was forged by helping others.
He embraces his second chance with a full heart.
"I don't know about redemption…I know that those of us who have truly transformed our lives are committed to adding value in any way that we possibly can", he shared in an interview.
In the prison system, crime and punishment go hand in hand. Rehabilitation—while often cited as a goal—is usually more elusive. But if more book clubs were added to the mix, who knows how many transformations we could read about.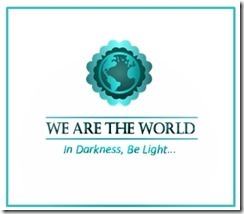 This post was the latest instalment of the monthly We Are the World Blogfest: I'd like to invite you to join, if you haven't as yet, to post the last Friday of each month a snippet of positive news that shows our essential, beautiful humanity.
This month's co-hosts,  Sylvia McGrath, Mary Giese , Belinda Witzenhausen , Simon Falk. and yours truly, welcome participants and encourage all to join in.

Here's a sampler of this blogfest. Click here to know more. Sign up here and add your bit of cheer to the world on the next instalment.